To help you experience that sweet pain of anticipation while daydreaming about your next trip to Lebanon, we put together an alternative guide of music and podcasts from this multi-faceted Mediterranean country.
Sit back, hopefully on your balcony, and let the sultry sounds and scintillating stories of Lebanon transport you to its sunny shores and meditative mountains.
Podcasts from and about Lebanon
To quote Rabih Alameddine in his eponymous masterpiece, a hakawati is "a storyteller (…) a troubadour of sorts, someone who earns his keep by beguiling an audience with yarns." Podcasts could be considered the present-day progeny of this time-honored tradition, with quite a few digital hakawatis waiting to seduce you with their stories.
For some lighthearted and comforting content, check out Beirut's Bright Side and A Better Beirut which both share positive stories about the city. Afropop Worldwide dedicated a series to explore the history of Lebanese music and covers niche subjects such as the Lebanese factor in Ghanaian music.
Award-winning Kerning Cultures, which has been called '"This American Life" for the Middle East," shares stories about the dizzyingly diverse Lebanese experience.
Kerning Cultures's 'Collateral Damage' episode tells the story of how a small team of museum employees in Beirut protected thousands of years' worth of history.
For a critical, in-depth look at current affairs, tune in to The Lebanese Politics Podcast. Bulaq, part of the ArabLit Quarterly family, looks at the Middle East through the luscious lens of literature. Queer Narratives Beirut explores gender and sexual diversity in Lebanon through anonymous interviews.
Farrah Berrou of A Better Beirut waxes lyrical about the region's wondrous wine stories in B for Bacchus (which travel podcast Roads & Kingdoms recently dedicated an episode to, in addition to Beirut's cocktail culture and culinary queen Anissa Helou).
Obeidy and Merwah are two indigenous white grapes of Lebanon but how do they differ? Farrah Berrou breaks it down in this episode.
The Lebanese musical canon
Lebanon has such an incredibly eclectic legacy when it comes to music that it is impossible capture in a mere paragraph.
However, for the uninitiated, here are some names that are part of the classic musical canon: national treasure Fairuz, who needs no introduction, the "Voice of Lebanon" and godfather of Lebanese music Wadih el Safi, prolific singer/composer Zaki Nassif, singer/actor Nasri Shamseddine, shahroura ('singing bird')/beloved actress and overall icon Sabah, 'the Bob Dylan of the Arab world' Marcel Khalife, father and daughter Halim and Majida el-Roumi and singer/actor Walid Toufic.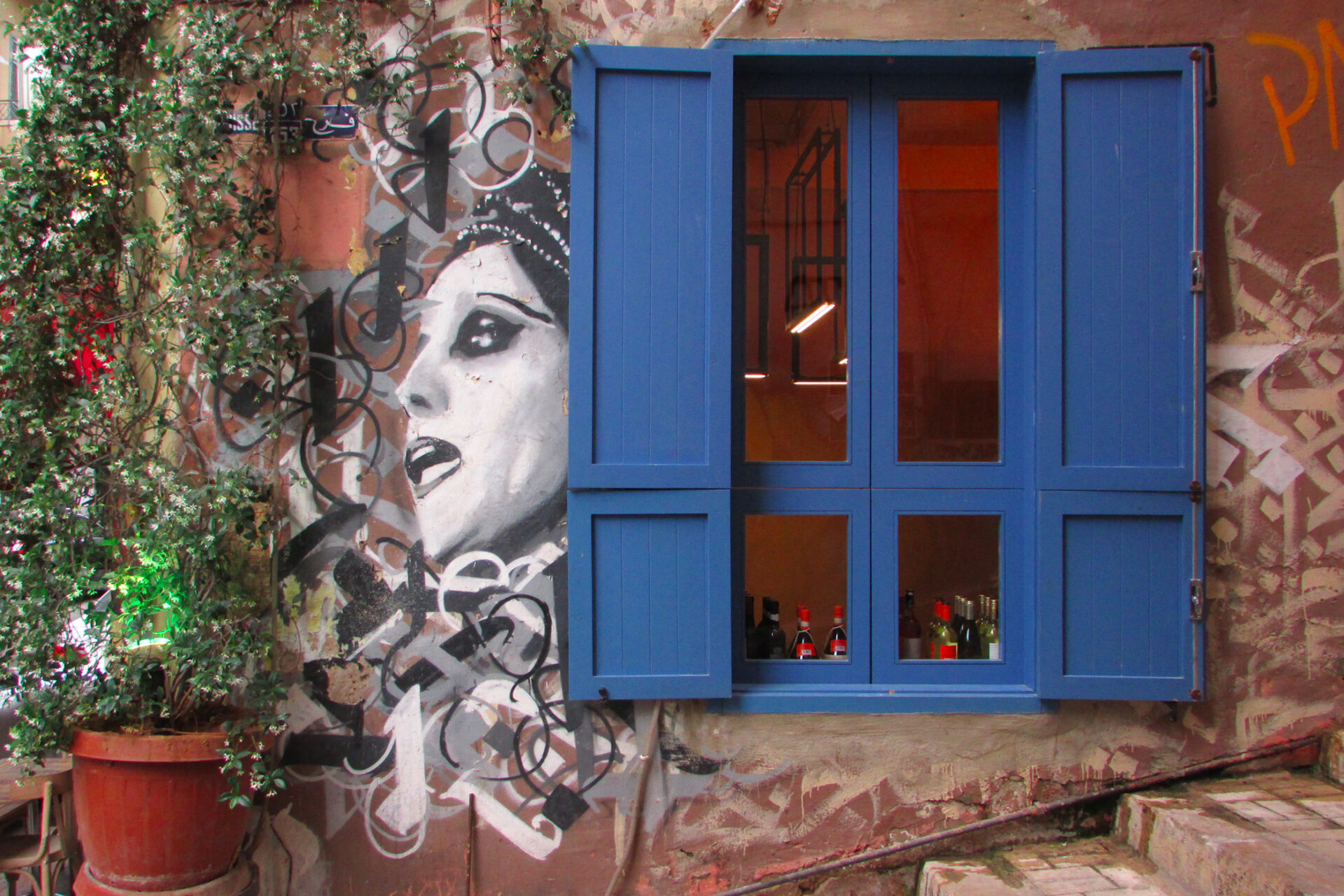 Fairuz mural by Yazan Halwani in Beirut
Modern Lebanese pop is wildly popular all over the Arab world with princess of Levantine pop Nancy Ajram leading the way and honorable mentions including Najwa Karam, Haifa Wehbe, Nawal Al Zoghbi, Elissa, dabke prince Fares Karam and crooners Ragheb Alama and Wael Kfoury.
The Lebanese underground scene: from hauntingly beautiful indie-pop to politically-charged hiphop
The Lebanese underground scene has flourished over the decades, with pioneering acts like SoapKills and its iconic members Yasmine Hamdan and Zeid Hamdan, sensational Mashrou3 Leila, dancepop electro-rockers Who Killed Bruce Lee and bluesy The Wanton Bishops receiving accolades all over the world.
Pool Party, Who Killed Bruce Lee
Newer names include dreampop/indie band Postcards, hauntingly beautiful indiepop by duo Safar, electronic post-rock band The Bunny Tylers, noisepop/indie-rockers Interbellum and folk-pop band Waynick.
A pioneering figure in the world of contemporary jazz thanks to his fusion of pop, soul, electro, hip-hop, and French chansons with the music of his Lebanese roots, Ibrahim Maalouf is widely considered one of the most talented trumpeters of his generation.
Beirut's electronic music and experimental techno scene is becoming a force to be reckoned with, thanks to established acts like pioneer Ziad Nawfal,  Tala Mortada, Jade and club punker Kid Fourteen.
Look out for electronic experimentalist Jad Atoui and progressive house DJ Hasan Awada and watch emerging artists like Thoom, Jessika Khazrik, Bel Loge, Mawada, and Essabbagh make waves.
Gaza, Fareeq el Atrash
Lebanese rappers include old school names like El Rass, Aks'ser and hip-hop group Fareeq el-Atrash, established acts ABS, Cham3oun and E3Dem, and newcomers Bill Amaliyeh, Malikah, Kalash, and B-Soldiers storming the scene.
Lebanese culture's triple threat: Ziad el Rahbani
During the Civil War, pianist, performer and playwright Ziad el Rahbani achieved cult status in the collective cultural memory of the Lebanese, similar to that of his mother, Fairuz.
Aside from writing many songs for his mother and putting his own spin on jazz, Rahbani broke many taboos with his satirical, political plays and became a force to be reckoned with at the age of 19 with his play Sahriyyeh ["An evening gathering"]. After Nazl al-Sourour ["Happiness Hotel"], in 1974, and 1978's Bennesbeh Labokra Chou? ["So, what of tomorrow?"], Rahbani released his tour de force Film Ameriki Taweel ["A long American film"] in 1980.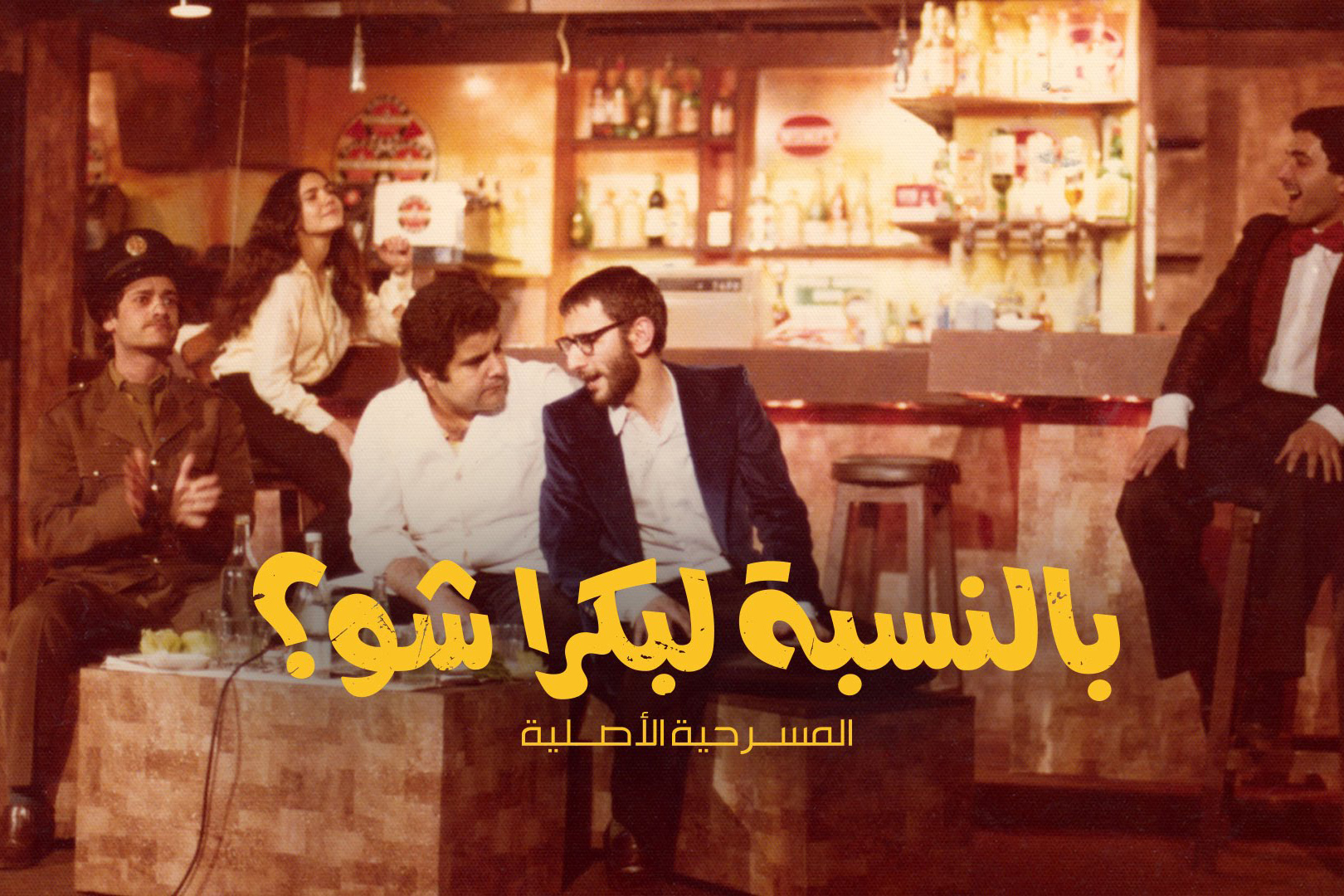 Scene from Ziad el Rahbani's Bennesbeh Labokra Chou?
Revisit Rahbani's revolutionary plays online to understand to contextualize the country's tumultuous history and draw parallels with the Lebanon of today.
Radio Karantina: from Beirut to the world, and vice-versa
Rather than undertaking the gargantuan, nay impossible, task of listing all the names associated with Lebanon's incredibly rich musical mosaic why not invite you to discover it yourself through the eclectic compilations of a colorful palette of Lebanese artists and creators scattered all over the world?
Nasri Sayegh, a Lebanese visual artist brought to life Radio Karantina on March 15, 2020, to share 'music, images and tales from isolation.' His personal project resonated so strongly with Lebanese people across the globe, it was transformed into an intimate collaboration, cultivating a musical mélange and visual feast. Sets are shared from Beirut to Canada, from Paris to Palestine and include contributions from indie queen Yasmine Hamdan, screenwriter/film director Ghassan Salhab and fashion designer Rabih Keyrouz.
Radio Karantina, Day One
In a similar vein, Radio Quartiere offers a much-needed mix of nostalgia and camaraderie, with many listeners interacting with the DJs and each other online. In addition to a wonderful mix of beloved Arabic classics and contemporary songs, Radio Quartiere's DJs ups the nostalgia ante with recipes of Lebanese staples, astrology readings, stories told to them by their grandparents, cartoon theme-songs, and jingles from hilariously cheesy commercials.
Let these sounds and stories of Lebanon seduce you and share with us via Facebook, Instagram or our contact form make up the soundtrack of your Lebanon.
Cover photo: Glen Pearson