Zanzoun · The place
While the older residences of Beirut are often evoked with nostalgia, there remain a few hidden pearls scattered across Beirut, waiting to be discovered. Zanzoun is one such example; a haven in the heart of Mar Mikhael. Walking into its garden is an encounter with the Beirut of the past. The quietude of an unexpected courtyard, stairs that reveal a jewel so delicately restored, it appears that light itself seeks refuge behind its archways.
Zanzoun · Zeina
Zanzoun is named after its host, Zeina, who is a lover of the Orient. She lives her life a traveller between Beirut's Mediterranean shores and the Nile's riverbanks, drawing constant inspiration from both places. In her Beirut residence, she celebrates the Levant with carefully chosen decorations, every detail and material coming together in perfect harmony.
Zanzoun · The atmosphere
Zanzoun comprises three private bedrooms and a shaded courtyard that has become a rarity (and carefully guarded secret) in Beirut's ever-changing cityscape. The home is an ode to the Orient, decorated with warm colours and artisanal fabrics that come to life in storyteller fashion.
Question? Ask away
Whether you need more information on Zanzoun, or whether you are having difficulties with your reservation… don't be shy! Contact us and our team will be delighted to answer your questions, 7 days a week.
Lodging policies — Check-in time is 14:00. Check-out time is 12:00 noon. No pets are allowed. Zanzoun operates all year round. A two-night minimum stay is required.
Credits — Words: Reem Joudi. Photographs: Paul Gorra.
Room types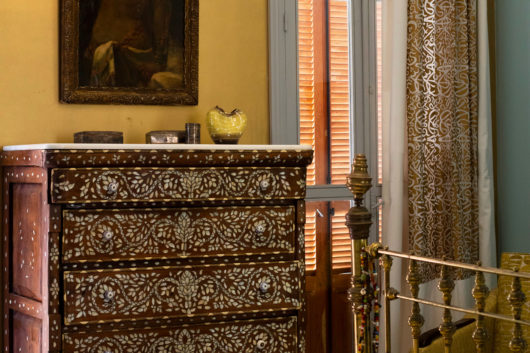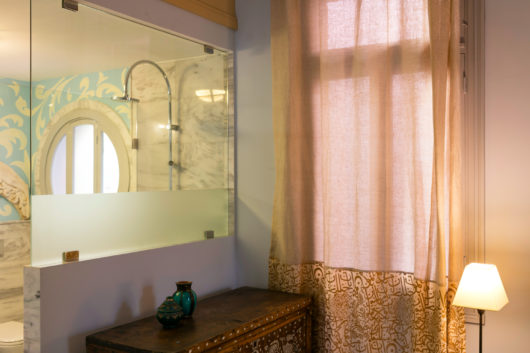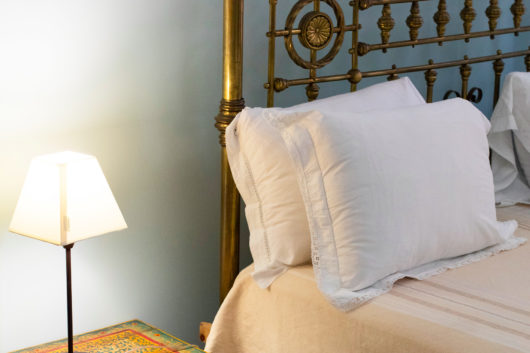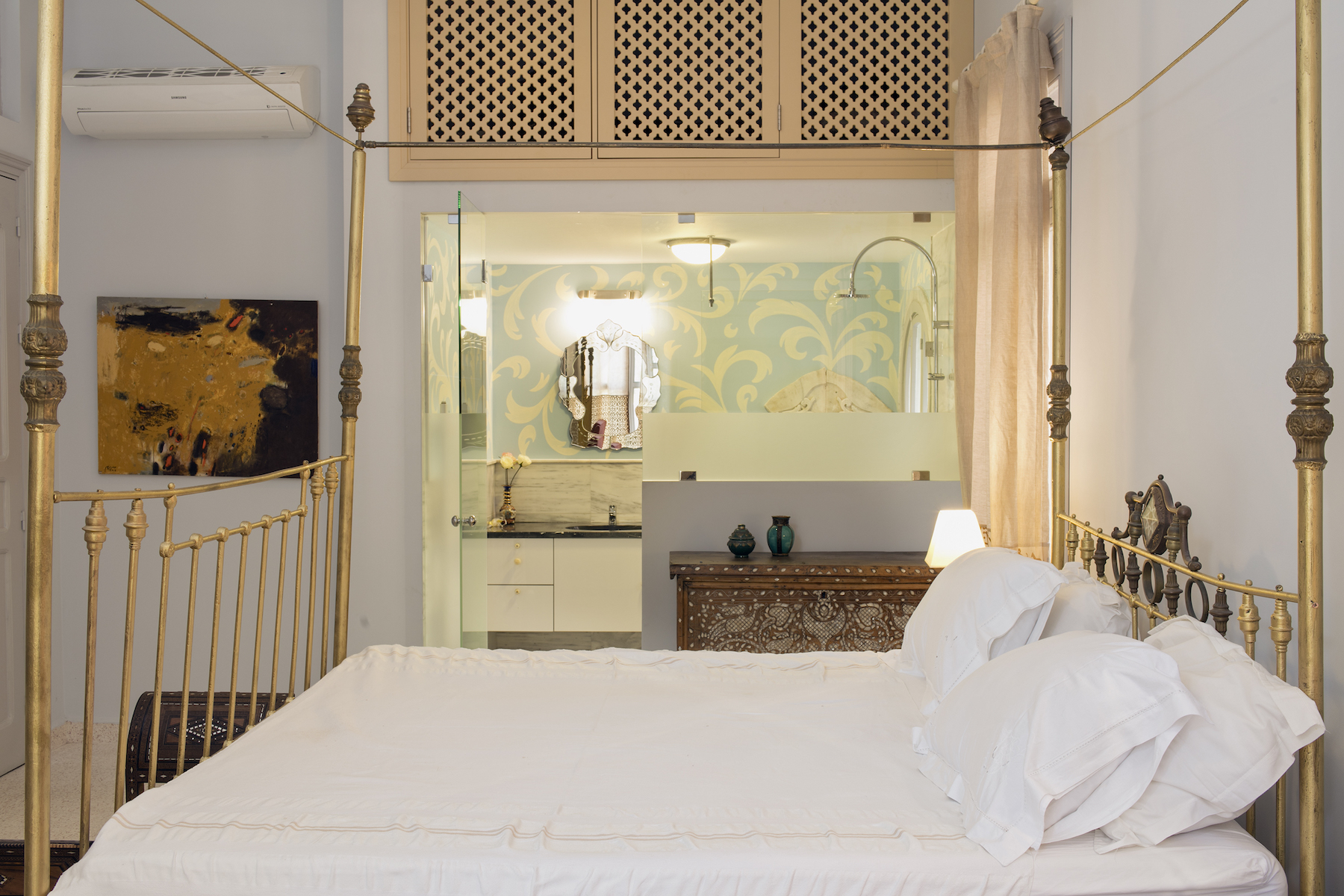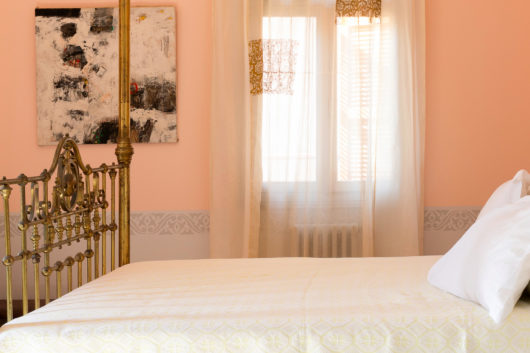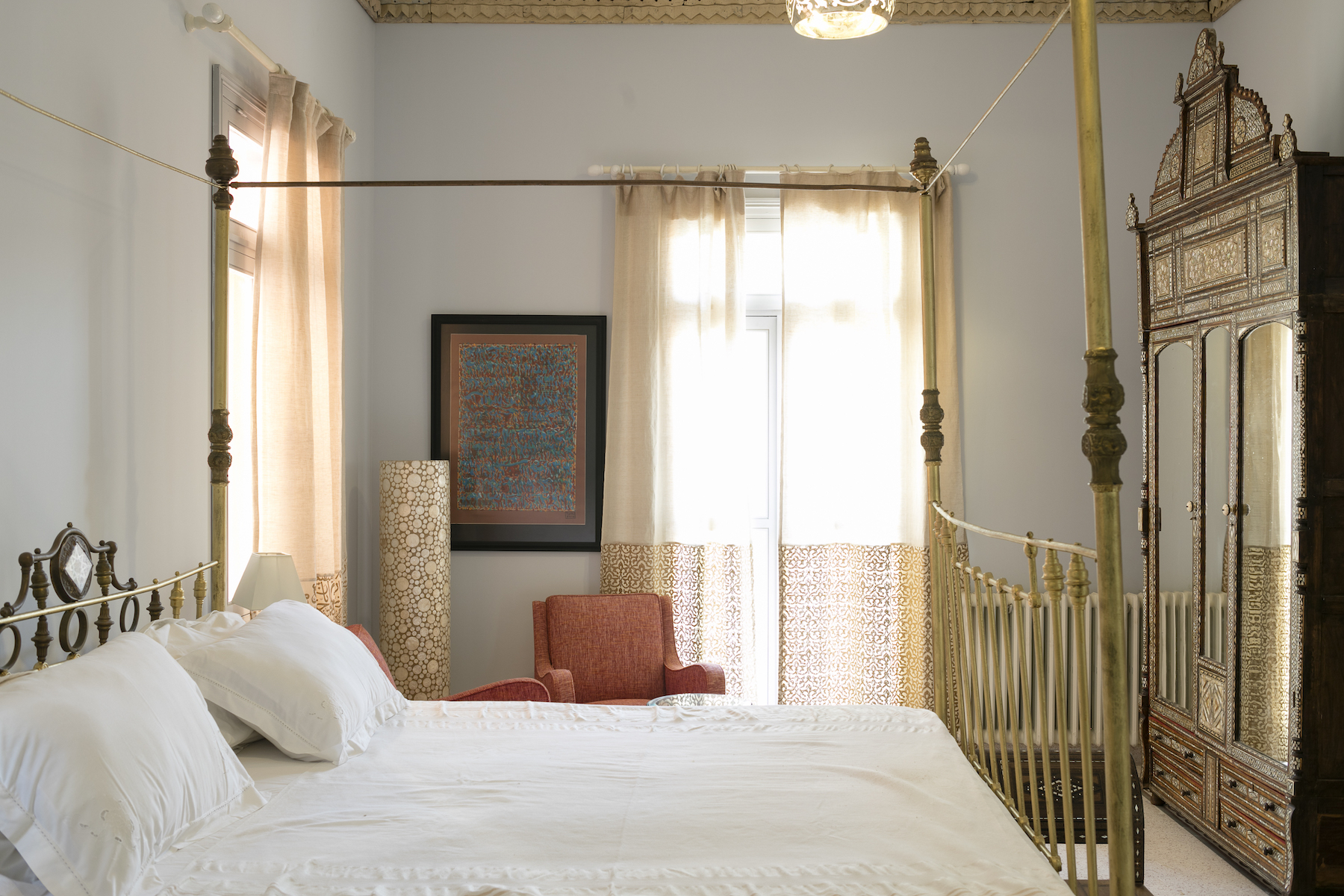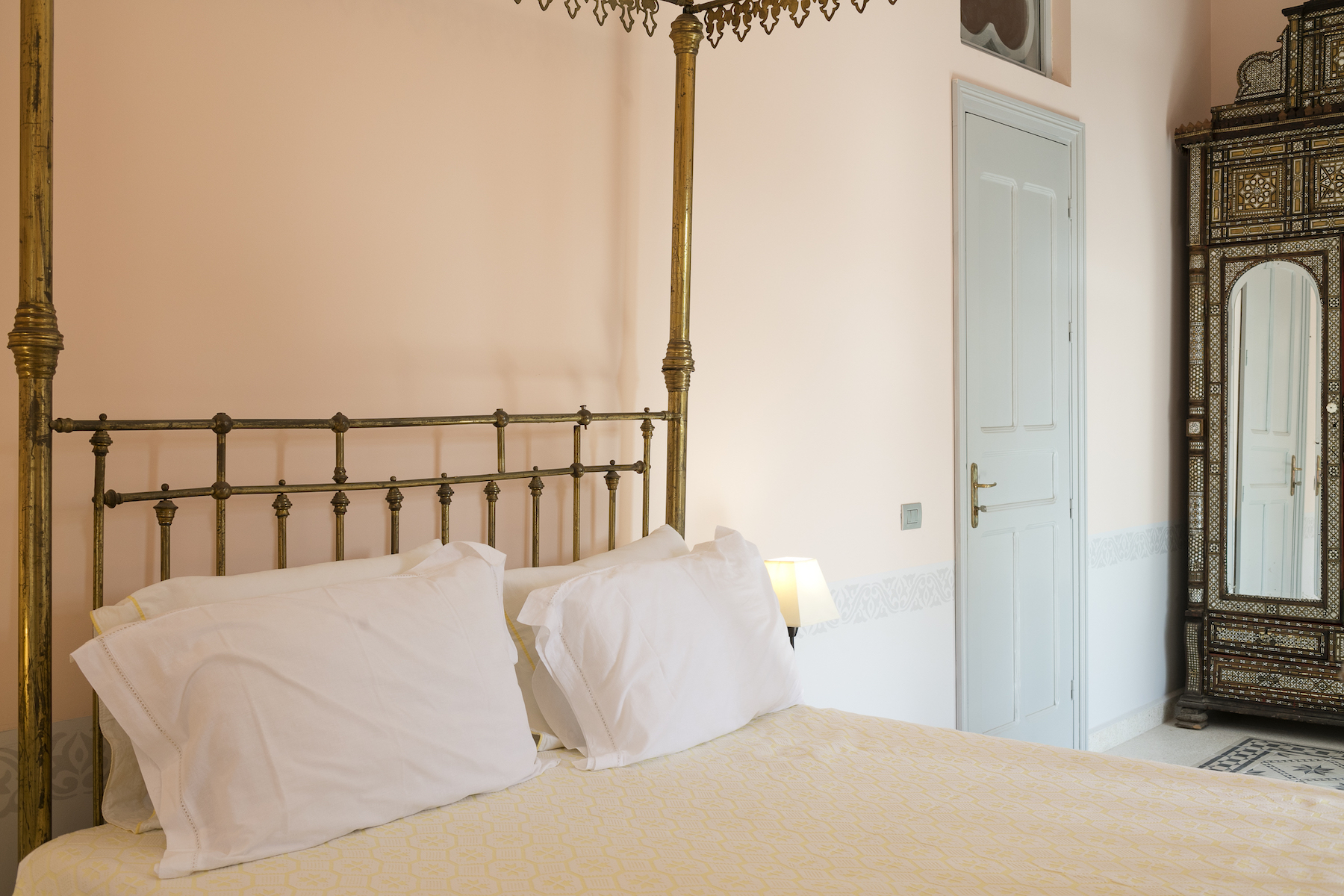 Double room
Zanzoun offers 3 double rooms: a standard room and two large rooms with a balcony · Comfortable and elegantly furnished, the rooms are located on the first floor. Each one has a queen size bed and a private bathroom. · Maximum occupancy per room: 2 guests. · We are on hand to assist with special requests, including bedding requirements: click the "Contact us" button or call us (+961 81 064460).
City view
Elevator
Double Bed
Air conditioning, heating
Free Wifi
Private parking
Private Bathroom
While the scenery resembles that of Italy, the climate of Beirut is seldom oppressively hot. Much rain falls in winter, but the crocus, cyclamen, and other flowers thrive at that season, and palms are frequently seen in the neighbouring gardens.
Guesthouse location
Transportation
Our airport transit service from Rafic Hariri International Airport is available day and night. Upon landing and once you've picked up your luggage, your taxi driver will be waiting to greet you and drive you to Zanzoun.
From and to Beirut Airport
Airport pick-up 

$25

Airport drop-off

$25
Airport drop-off is free of charge for all bookings made before the 10th of January, 2020.
The freedom to follow where your heart leads you! Your taxi driver is at your disposal for half day and full day bookings, allowing you the flexibility to create your custom itinerary… all you have to do is let the pleasure of discovery take over.
Custom itineraries
Full day taxi hire in Beirut (8 hours)

$160

Full day taxi hire in Lebanon (10 hours)

$180