Baffa House · The atmosphere
Baffa House is a charming bed and breakfast in the heart of Beirut's creative district, Mar Mikhael. This typical 1940s heritage home is an exceptionally renovated and tastefully decorated escape from the city's hustle and bustle.
The story behind Baffa House
At the core of Baffa House is a beautiful love story that fills the home with a palpable warmth. Decades ago, Antonio, the hosts' grandfather, fell in love with a Lebanese woman and decided to relocate his life to Mar Mikhael. More than half a century later, his grandson Samer and Samer's wife, Jessica, decided to continue the family legacy in the neighbourhood, accommodating those who want to discover Beirut in a unique way.
Baffa House · Meet the hosts
Baffa House is a light and airy four-bedroom home that combines a traditional Lebanese aesthetic with modern design elements. Samer is a filmmaker and Jessica is a graphic designer; together, they have created a personal, unique space that is more than a home to them: they even celebrated their wedding on the terrace, under the vines Antonio planted thirty years ago.
Question? Ask away
Whether you need more information on Baffa House, or you're experiencing difficulties with your reservation… our frequently asked questions section might help. Otherwise, don't be shy — contact us! We will be delighted to answer your questions, seven days a week.
Lodging policies — Check-in time is 14:00. Check-out time is 12:00 noon. No pets are allowed. Baffa House operates all year round. A two-night minimum stay is required.
Credits — Words: Layal Boustany. Photographs: Walid Rashid.
Room types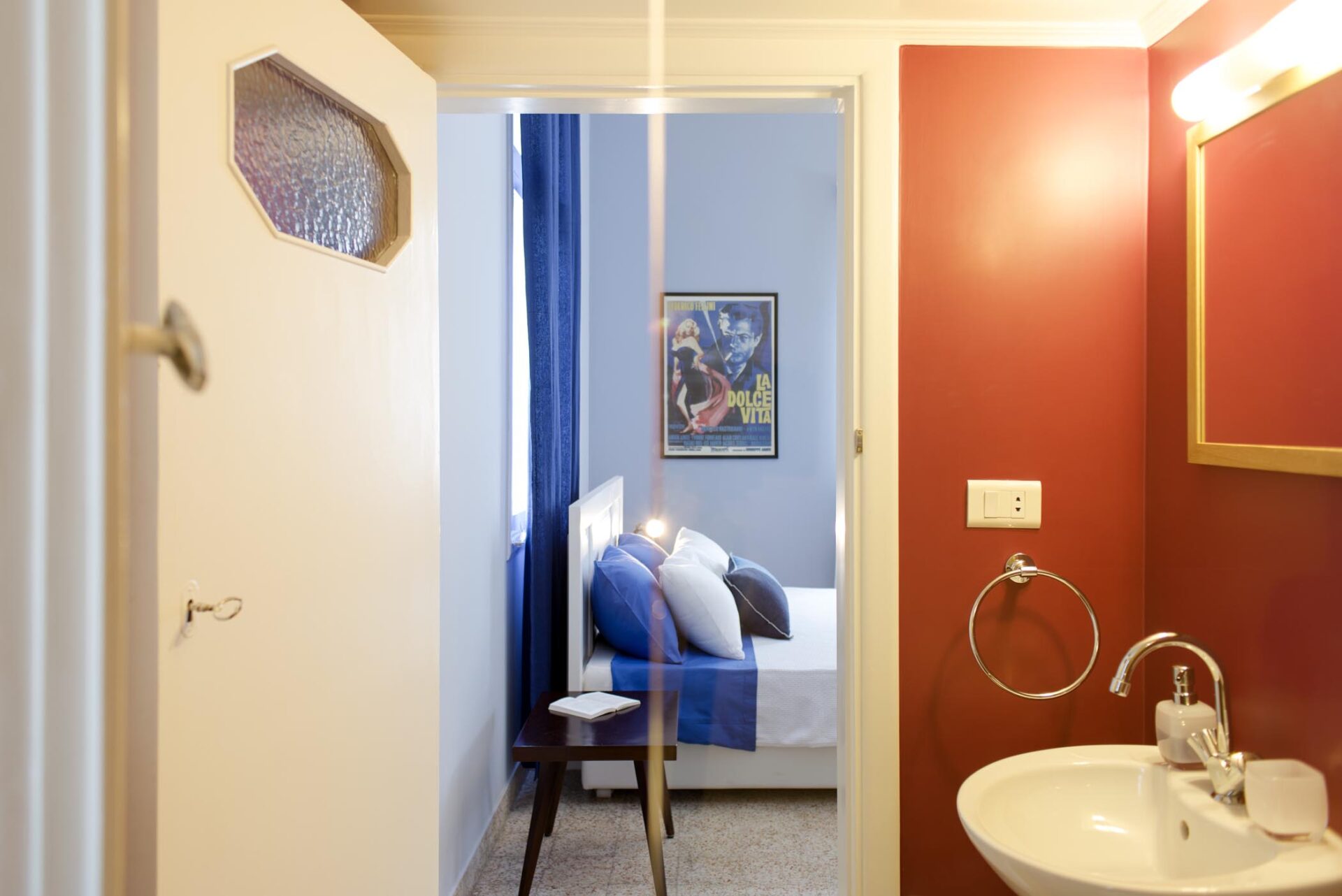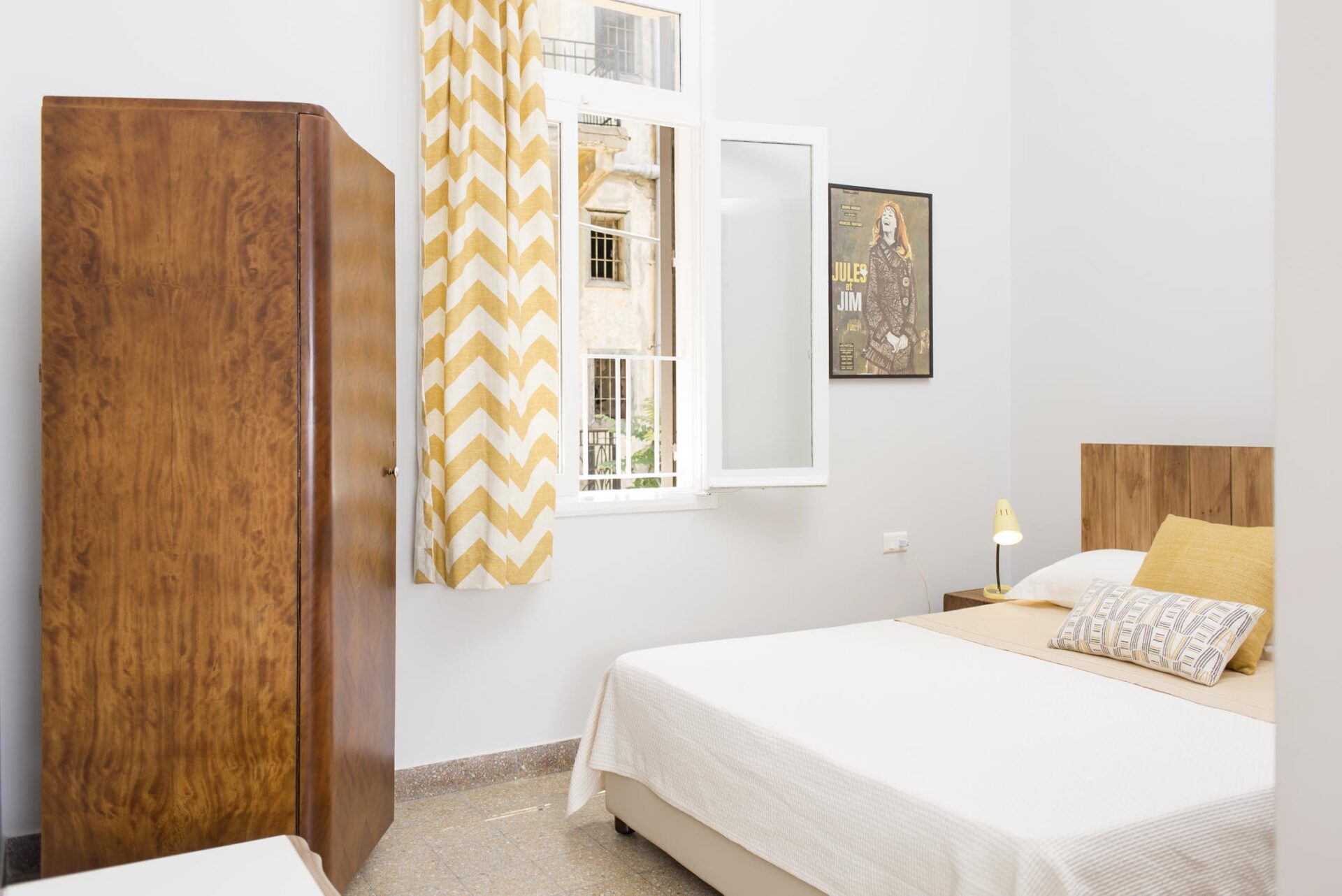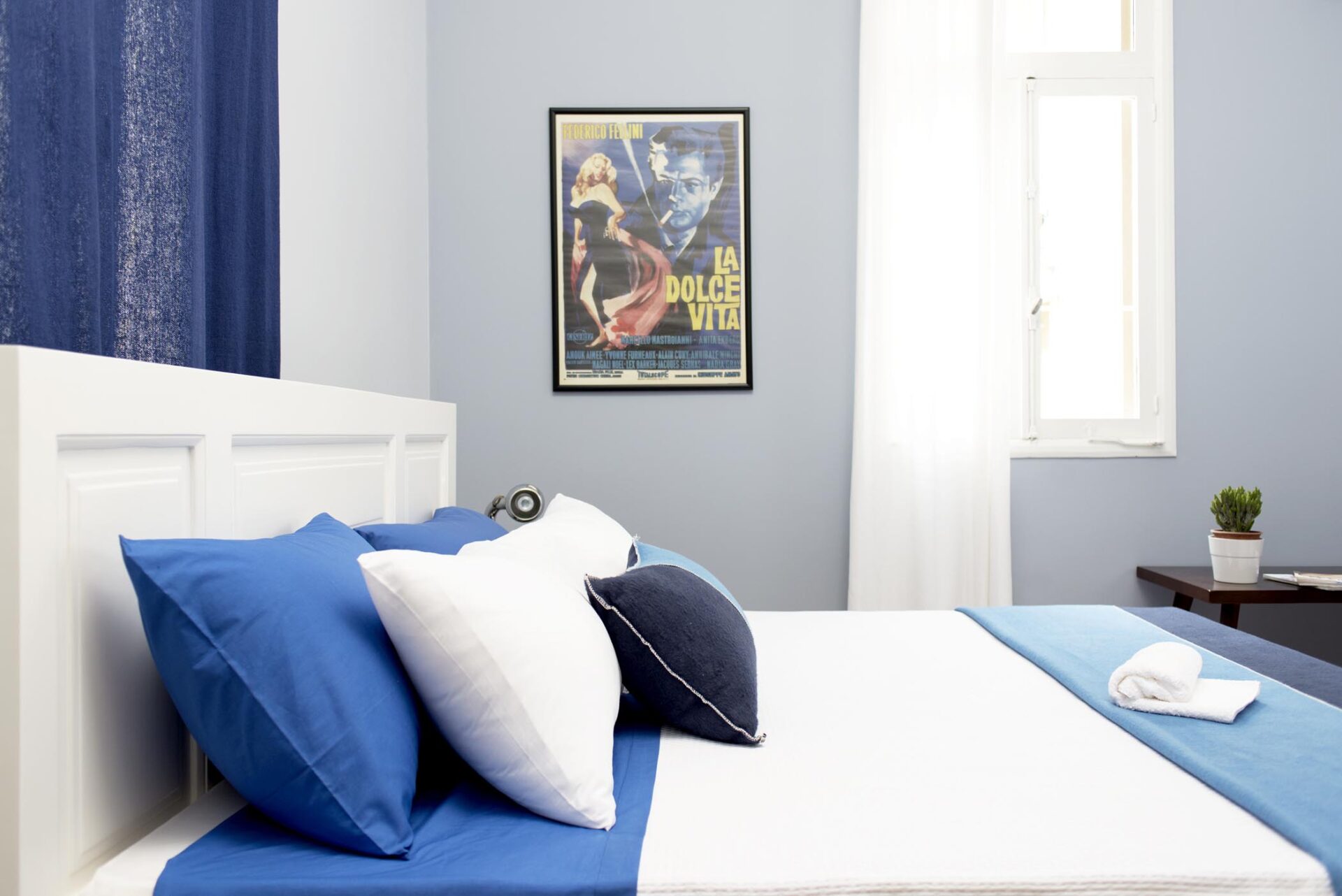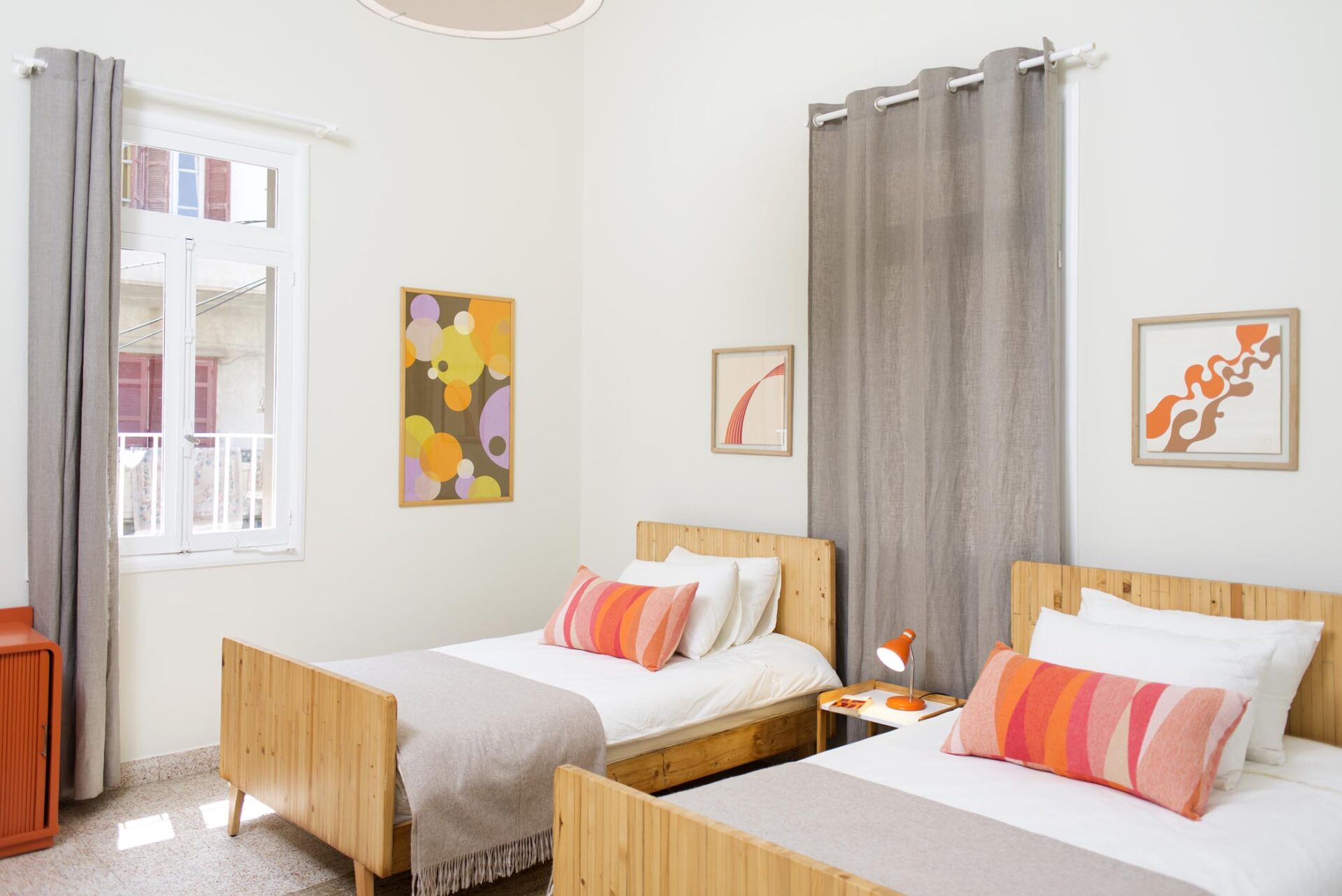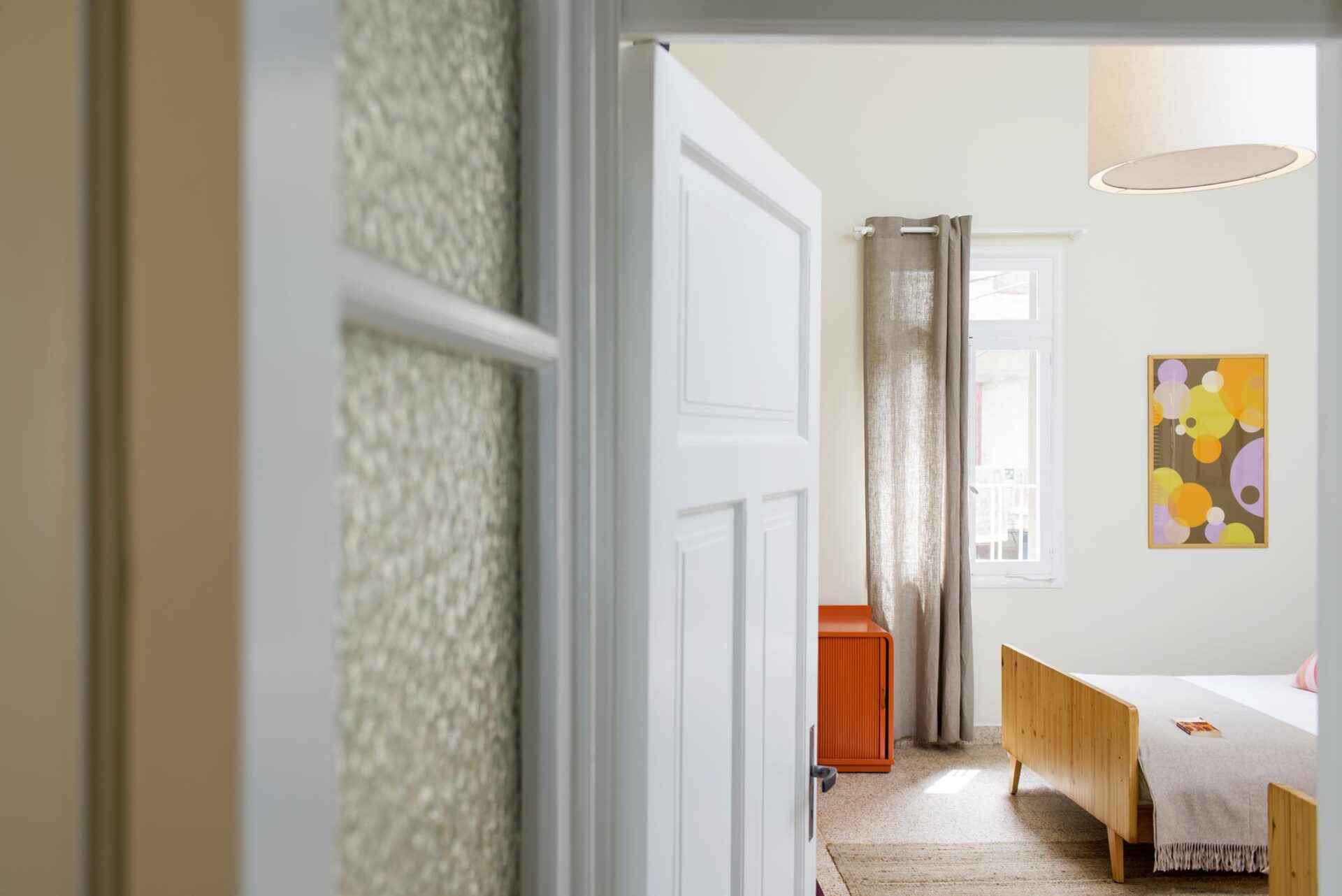 Double room
Baffa House offers 4 double rooms. · Business and leisure travellers can enjoy these city view rooms, which can accommodate up to 2 people. They can be arranged as double or twin. · We are on hand to assist with special requests, including bedding requirements: click the "Contact us" button or call us (+961 81 064460).
City view
High ceiling
Baby cot available
Extra bed available
Air conditioning, heating
Twin beds or double bed
Free WiFi
Private bathroom
The Baffa House is by far the best place to stay in Beirut. Samer and his family are wonderful hosts. A clean, beautiful and peaceful sanctuary in one of Beirut's best neighborhoods.
Guesthouse location
Transportation
Our airport transit service from Rafic Hariri International Airport is available day and night. Upon landing and once you've picked up your luggage, your taxi driver will be waiting to greet you and drive you to Baffa House.
From and to Beirut Airport
Airport pick-up 

$25

Airport drop-off

$25
The freedom to follow where your heart leads you! Your taxi driver is at your disposal for half-day and full-day bookings, allowing you the flexibility to create your custom itinerary… all you have to do is let the pleasure of discovery take over.
Custom itineraries
Full day taxi hire in Beirut (8 hours)

$160

Full day taxi hire in Lebanon (10 hours)

$180