Guita · Overview
Combine the majestic beauty of Lebanon's mountains with a fervent love to share their customs, traditions, and heritage through a family's story of rural passion and warm hospitality and you'll get Guita: a green haven of peace nestled in Akoura.
Guita · Meet Guita and Philippe
Ask about Akoura and you'll hear the names of Guita and Philippe. Meet Guita and Philippe and you'll know everything about Akoura. Fervent ambassadors of their cherished village, mother and son combine their love for agriculture, nature, and traditional cuisine with their desire to revive and sustain Lebanon's resources and green lands to offer a memorable Lebanese rural experience in their beautiful summer house.
Guita · The place
Exactly like Guita, Philippe's mother, the guesthouse is warm and welcoming. With five rooms inspired by the different herbs, flowers and fruits grown around the farmhouse, a kitchen exuding delicious smells of Lebanese food, and a hundred-meter gorgeous garden, Guita is an invitation, everywhere you look, to a peaceful and homey getaway in the mountainous landscape of Lebanon.
Question? Ask away
Whether you need more information on Guita, or whether you are having difficulties with your reservation… don't be shy! Contact us and our team will be delighted to answer your questions, 7 days a week.
Lodging policies — Check-in time is 14:00. Check-out time is 12:00 noon. Guita operates in spring, summer and autumn.
Credits — Words: Krystel Riachi. Photographs: Walid Rashid.
Room types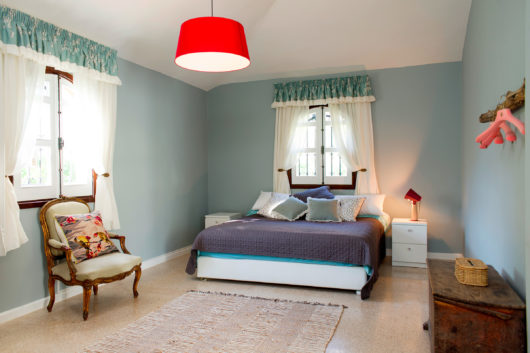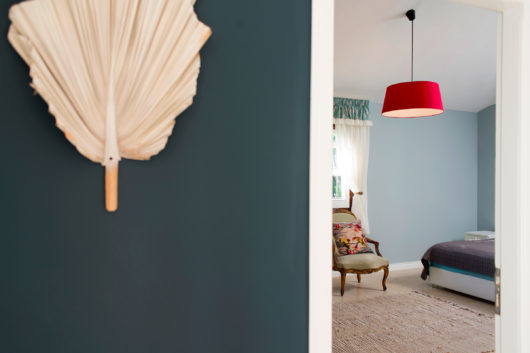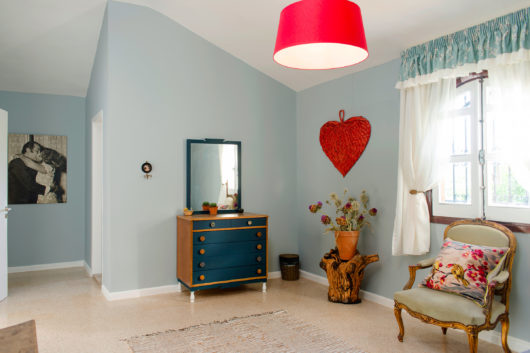 Large room
Guita's large 'Cherie' room features a king size bed and a private bathroom. It is ideal for couples and families, and can accommodate 2 extra beds, making it suitable for up to 4 people.
Double bed
Air conditioning, heating
Extra beds available
Baby cot available
Free WiFi
Private bathroom
Private parking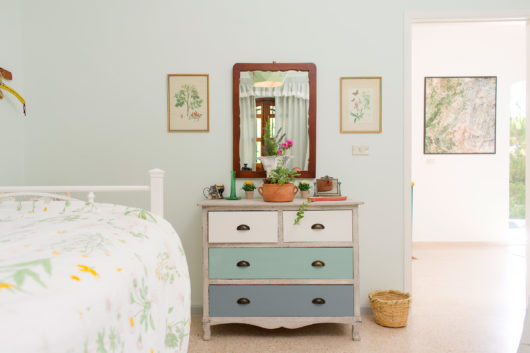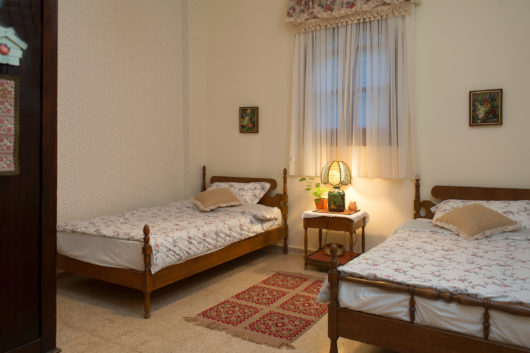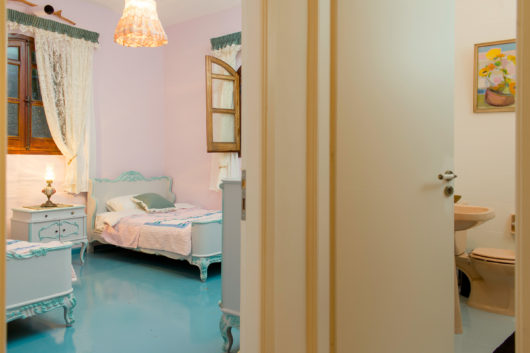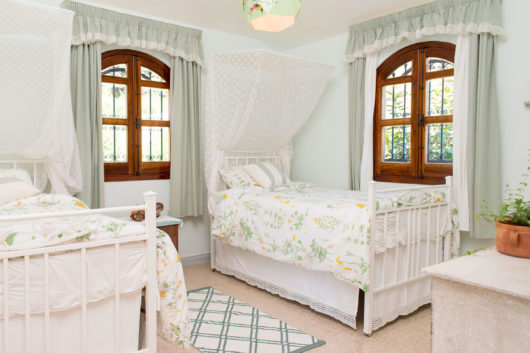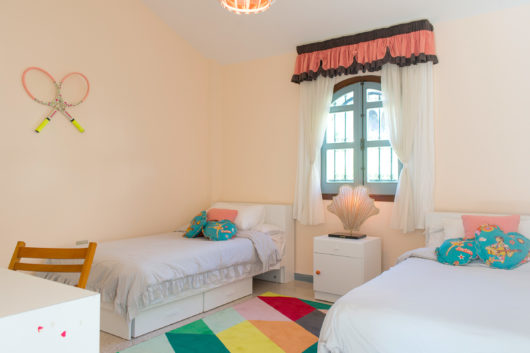 Medium room
Guita offers 4 standard rooms. · Each room features twin beds. · We are on hand to assist with special requests, including bedding requirements: click the "Contact us" button or call us (+961 81 064460).
Twin beds (that can be arranged as a double bed)
Air conditioning, heating
Extra bed available
Baby cot available
Free WiFi
Private bathroom
Private parking
After an hour and a half's steep and continual descent, we reached Akoura, a village beautifully situated among gardens of mulberries at the eastern extremity of the Wadi Metualy. — Syria and the Holy Land, W. K. Kelly (1844)
Guesthouse location
Transportation
Our airport transit service from Rafic Hariri International Airport is available day and night. Upon landing and once you've picked up your luggage, your taxi driver will be waiting to greet you and drive you to Guita.
From and to Beirut Airport
Airport pick-up 

$90

Airport drop-off

$90
The freedom to follow where your heart leads you! Your taxi driver is at your disposal for full day bookings, allowing you the flexibility to create your custom itinerary… all you have to do is let the pleasure of discovery take over.
Custom itiniraries
Full day (8 hours, 200 km)

$160

Extra hour

$20

Extra kilometer 

$1