Beit Trad · The atmosphere
There is something very special about Beit Trad. Hidden amidst majestic old pine trees, this exquisite 19th century traditional Lebanese home in Kfour is imbued with the kind of magic that gently awakens the senses whilst soothing the mind.
Beit Trad · The place
It is at Beit Trad that understated elegance and warm hospitality converge. High ceilings and authentic floor tiles complement the beautiful stone façade and graceful archways of the guesthouse, which features nine uniquely decorated rooms and a spacious garden. With the help of an expert team of professionals, Sarah, the owner, has tastefully selected classic and modern elements to turn this once family home into a place to welcome guests.
Located just 30 kilometres north of Beirut and a short 15-minute drive from Jounieh, Beit Trad is the ideal place to stay to explore much of Lebanon. Guests can also hike in Kfour or in the nearby Jabal Moussa Biosphere Reserve, and discover the numerous monasteries and gems the region has to offer.
Beit Trad · The legacy
Sarah was a child when her father purchased the home that is now Beit Trad. For many years it was the Trad family's mountain hideaway and it is evident that Sarah's personal relationship with the property has influenced its feel today. Her eye for detail is reflected in the interior design of the place, which is so warm and inviting that you'll find it difficult to leave.
Question? Ask away
Whether you need more information on Beit Trad, or you're experiencing difficulties with your reservation… our frequently asked questions section might help. Otherwise, don't be shy — contact us! We will be delighted to answer your questions, seven days a week.
Lodging policies — Check-in time is 14:00. Check-out time is 12:00 noon. No children under 12 are allowed. Beit Trad operates all year round.
Credits — Words: LJ. Photographs: Marco Pinarelli.
Room types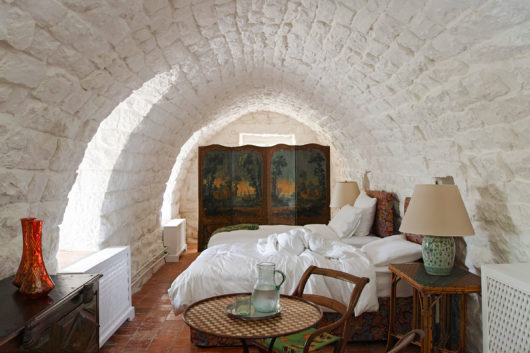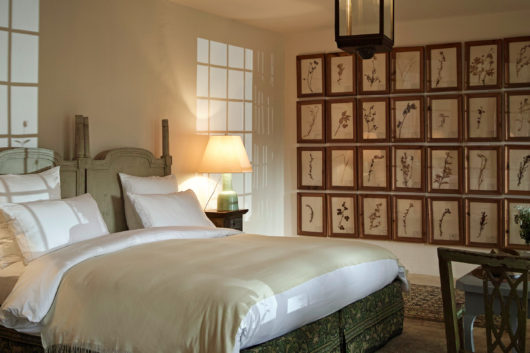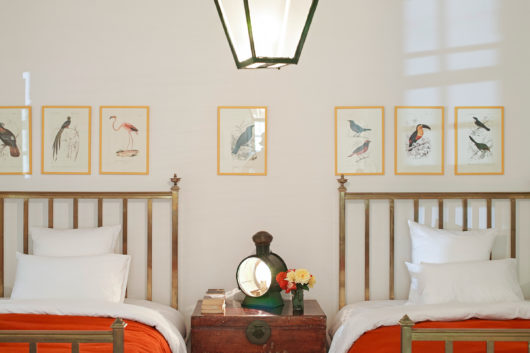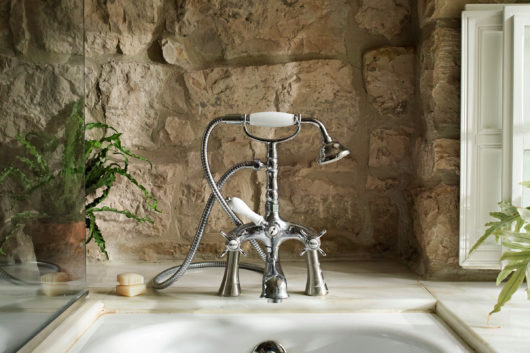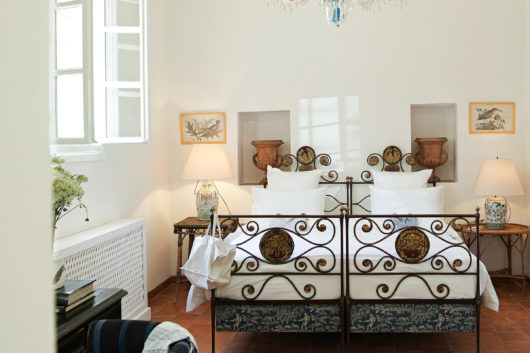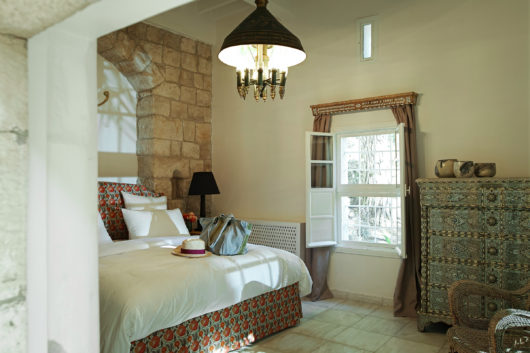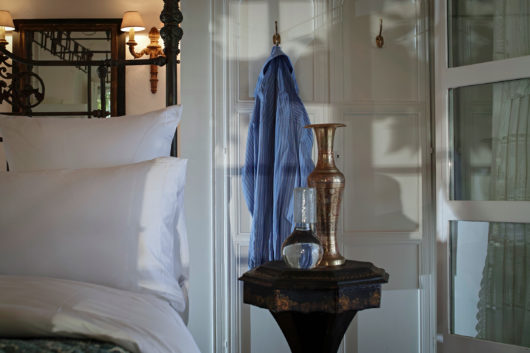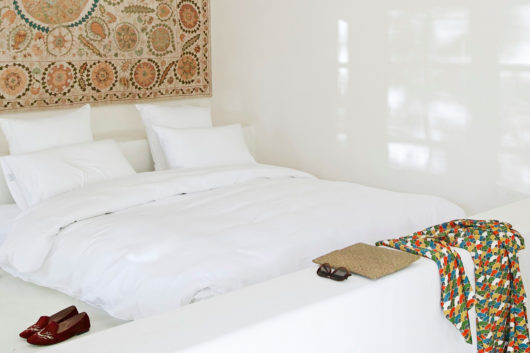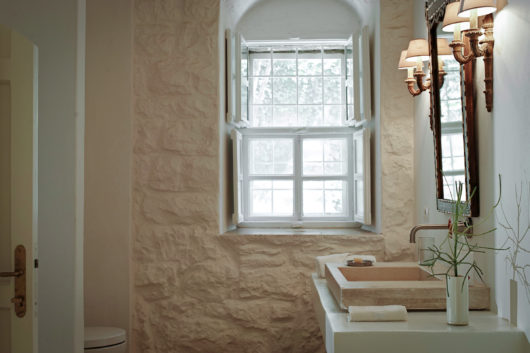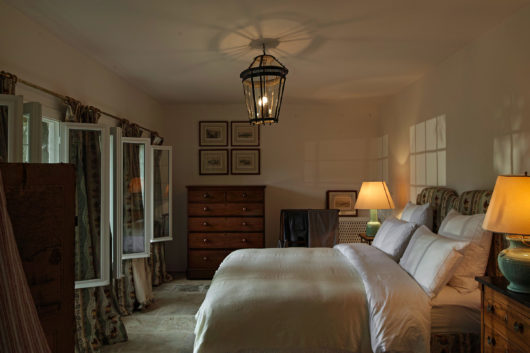 Double room
Beit Trad offers 9 double rooms: 4 have a king-size bed , 4 have twin beds that can be joined to form a king-size bed, and 1 has 2 queen beds. Most rooms have a terrace and a small living area. All of them are identical in price and have a private bathroom. · We are on hand to assist with special requests, including bedding requirements: click the "Contact us" button or call us (+961 81 064460).
Garden view
Double bed or twin beds
Air conditioning, heating
Free WiFi
Private bathroom
Private parking
Each room is unique both in décor, style and name, reflecting different periods of the house's history and the proprietress's sense of humor. "Sanctuary" was originally an old church attached to the monastery.
Guesthouse location
Transportation
Our airport transit service from Rafic Hariri International Airport is available day and night. Upon landing and once you've picked up your luggage, your taxi driver will be waiting to greet you and drive you to Beit Trad.
From and to Beirut Airport
Airport pick-up 

$50

Airport drop-off

$50
The freedom to follow where your heart leads you! Your taxi driver is at your disposal for full-day bookings, allowing you the flexibility to create your custom itinerary… all you have to do is let the pleasure of discovery take over.