Beit Douma · Overview
Perched 1,000 meters above the sea in the area of Batroun, Beit Douma enjoys a commanding view over the mountain and its splendid olive groves. The restored 19th-century Lebanese villa first impresses by its imposing stone façade, tall arched windows and vaulted ceilings.
Beit Douma · The atmosphere
Guests will find in Beit Douma not only a room to sleep in, but a home to live in. The walls of the house appear to be the reverential guardians of a luscious past. But rest assured, the surrounding garden and burgeoning apple orchards quickly make one feel part of the story and integrated in the fabric of local life, where each new breakfast under the trees etches unique memories to the timeless story of the place.
Beit Douma · In detail
The project of Beit Douma is an extension of Souk El Tayeb, a farmer's kitchen and a weekly farmers' market in Beirut that brings rural produce to the city, unites communities, and supports small-scale agriculture. True to this vision, the restoration of Beit Douma supports the village of Douma and protects Lebanon's heritage.
Question? Ask away
Whether you need more information on Beit Douma, or you're experiencing difficulties with your reservation… our frequently asked questions section might help. Otherwise, don't be shy — contact us! We will be delighted to answer your questions, seven days a week.
Lodging policies — Check-in time is 14:00. Check-out time is 11:00 AM. Beit Douma operates all year round.
Credits — Words: Reem Joudi. Photographs: Roland Ragi.
Room types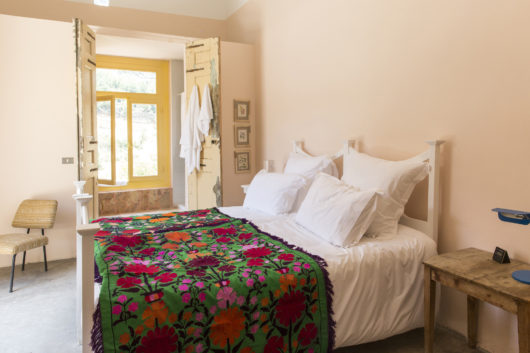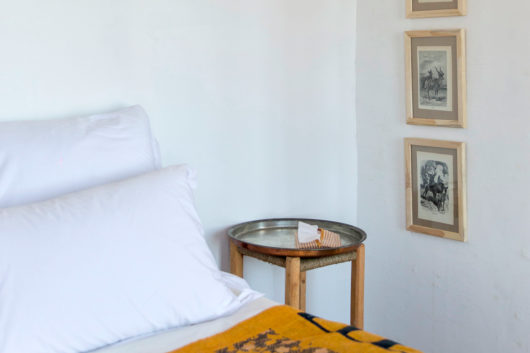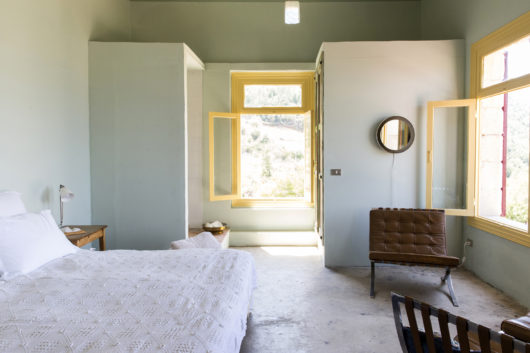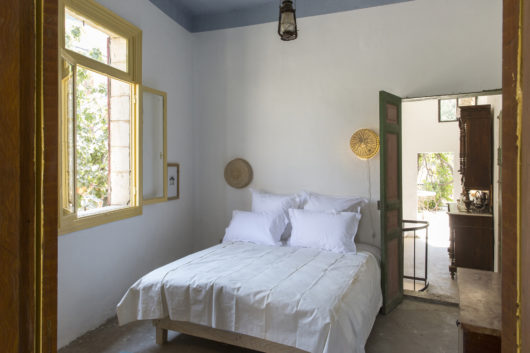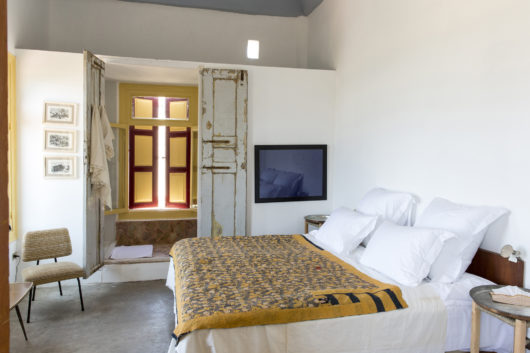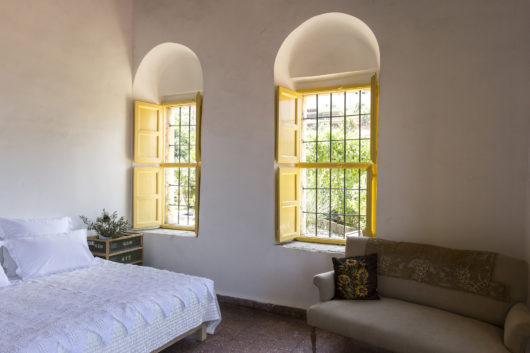 Double room
Beit Douma offers 6 double rooms. · Brightly furnished and individually designed, every room has its own character. Each room can accommodate up to 2 people, offering either a view of the garden or the mountain. The beds can be arranged as twin or double. · We are on hand to assist with special requests, including bedding requirements: click the "Contact us" button or call us (+961 81 064460).
Countryside view
Air conditioning, heating
Twin beds or double bed
Private parking
Private bathroom
Beit Douma is a great destination to enjoy Lebanese traditions in a modern way; its charming spaces are furnished tastefully with beautiful antique pieces.
Guesthouse location
Transportation
Our airport transit service from Rafic Hariri International Airport is available day and night. Upon landing and once you've picked up your luggage, your taxi driver will be waiting to greet you and drive you to Beit Douma.
From and to Beirut Airport
Airport pick-up 

$90

Airport drop-off

$90
The freedom to follow where your heart leads you! Your taxi driver is at your disposal for full day bookings, allowing you the flexibility to create your custom itinerary… all you have to do is let the pleasure of discovery take over.