A unique place where natural beauty and history converge, The Silk Valley offers a truly unparalleled hospitality experience. A breathtaking boutique spa resort nestled in the lush Lebanese Metn mountains seamlessly blends traces from the past with modern comforts and tasteful decor.
The Silk Valley ·
The Place
This exceptional wellness destination in Arbanieh sits on a tranquil terrace just ten minutes away from the Baabdat roundabout and 40 minutes away from Beirut. Guests can unwind in the hotel's relaxing spa fitted with a gym, sauna, Turkish bath, massage rooms and an enticing infinity pool with sweeping forest views. It also offers a selection of spacious characteristic patios and rooms providing the perfect setting for dining or hosting private events.
The Silk Valley ·
A Storied Past
The resort is set on the grounds of the former Magnanerie Mourgue d'Algue ("Hamada Silk Factory"), built in 1846. Once the production site of fine silks sold around the world, the Hamada Silk Factory contributed towards Lebanon's social and economic development in the late 19th century, until it closed down for good during the First World War.
The Silk Valley ·
The Surroundings
Plenty of hiking trails and nearby attractions in the area can be explored. The St. Elias Antonine Monastery is a mere stone's throw away. You can also enjoy the majestic seraglio of the Abillama Emirs, in the village of Salima, and the delightful village of Qsaibeh, rich with artisans producing local delicacies to satisfy all food lovers.
Question? Ask away
Whether you need more information on The Silk Valley, or you're experiencing difficulties with your reservation… our frequently asked questions section might help. Otherwise, don't be shy — contact us! We will be delighted to answer your questions, seven days a week.
Credits — Words: Alia Fawaz.
Lodging policies — Check-in time is 14:00. Check-out time is 12:00 noon. No children and teenagers under 15 are allowed. No pets are allowed. The Silk Valley operates all year round.
Room types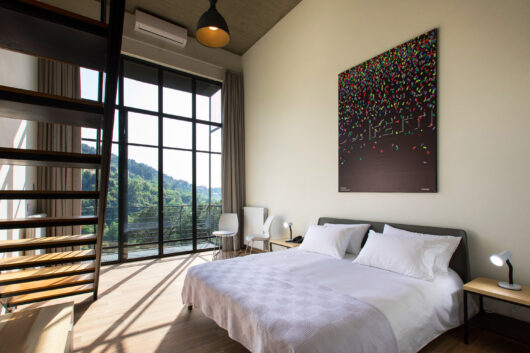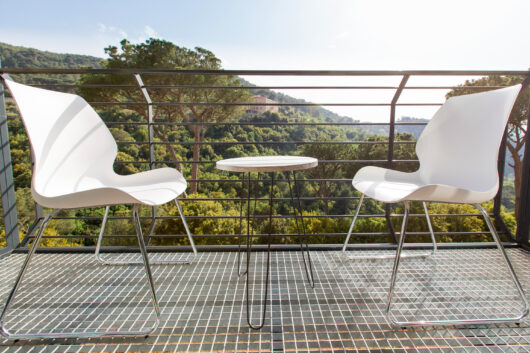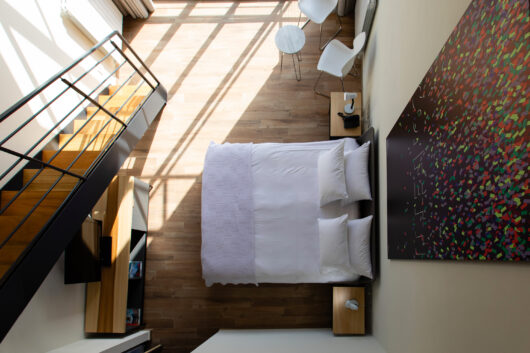 Piazza Duplex Rooms
These are stylish and airy duplex rooms with glass-walled bay windows overlooking a seasonal river, an Ottoman bridge, a historic monastery and a forest valley covered in pine and oak trees.
Double bed
River and bridge view
Free WiFi
Air conditioning & heating
Private bathroom
Mezzanine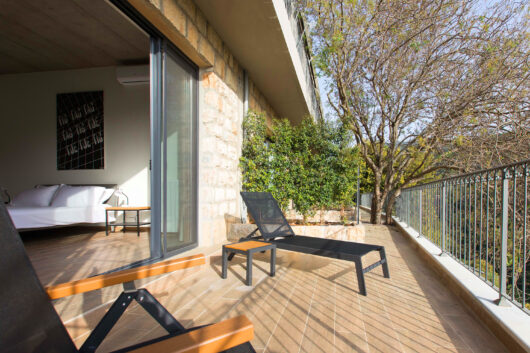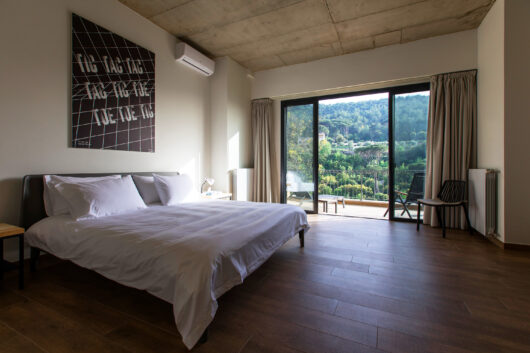 Cocoon Rooms
The Cocoon rooms have their own gorgeous private terraces, which overlook the historic monastery, the Ottoman bridge and the forest valley. They are all connected to the spa, gym, indoor pool, sauna and massage rooms.
King size bed
Valley view
Free WiFi
Air conditioning & heating
Private bathroom
No words could described the magical feelings there.
Guesthouse location
Transportation
Our airport transit service from Rafic Hariri International Airport is available day and night. Upon landing and once you've picked up your luggage, your taxi driver will be waiting to greet you and drive you to The Silk Valley.
From and to Beirut Airport
Airport pick-up 

$50

Airport drop-off

$50
The freedom to follow where your heart leads you! Your taxi driver is at your disposal for full day bookings, allowing you the flexibility to create your custom itinerary… all you have to do is let the pleasure of discovery take over.