Soak up authentic village life while staying in an impeccably restored Lebanese heritage home in the heart of Mtein. Built over a century ago, Beit Jedde serves as a modern guesthouse with all the comforts and amenities to pamper its guests.
Beit Jedde · The Atmosphere
An airy and charming bed and breakfast. The guestrooms are cosy and welcoming with their own private entrance from the garden. Guests have access to a vibrant and elegant indoor living area and a spacious private terrace overlooking Mtein's breathtaking mountains, where they can also enjoy al fresco dining or sunset drinks! Beit Jedde is managed by the lovely and hospitable Muriel, Raquel and Nouhad who will make sure you feel right at home.
Beit Jedde · In Detail
Beit Jedde also serves as a community hub, where a café and a traditional Mouneh Boutique draw in both locals and out-of-towners. Seasonal activities for children and adults, such as Dabke workshops, art classes and film screenings are also held regularly. Guests can also enjoy exploring Mtein, a unique Lebanese village steeped in history, culture and architectural heritage. The popular Mtein Square is just five minutes away. Plenty of hiking trails and several wineries in the area can also be explored.
Question? Ask away
Whether you need more information on Beit Jedde, or you're experiencing difficulties with your reservation… our frequently asked questions section might help. Otherwise, don't be shy — contact us! We will be delighted to answer your questions, seven days a week.
Credits — Words: Alia Fawaz.
Lodging policies — Check-in time is 14:00. Check-out time is 12:00 noon. Beit Jedde operates from May to October and during winter holiday season.
Room types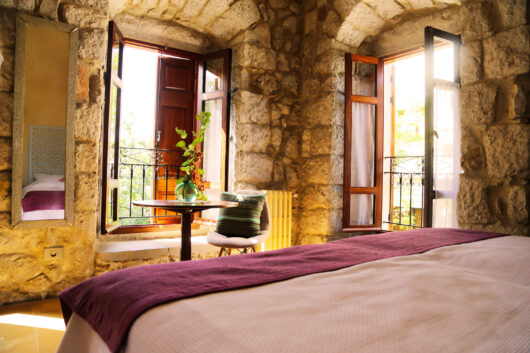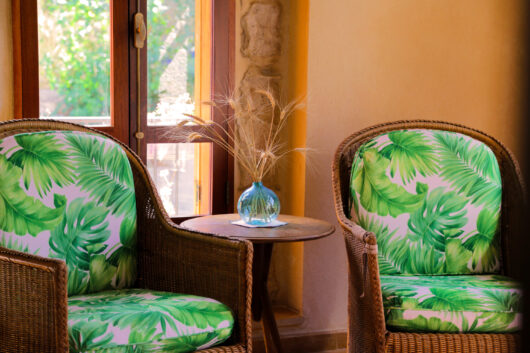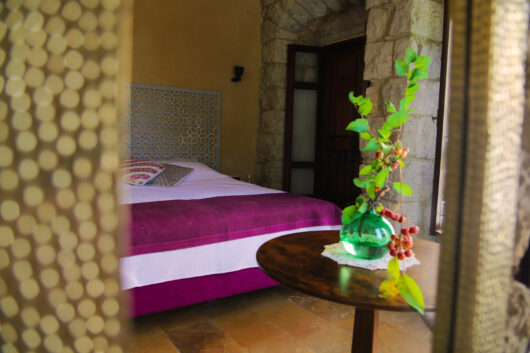 Purple Room
The Purple Room comes with a king size bed and has many of the house's original architectural features. It is strategically located with soothing views of the garden and a signature grapefruit tree.
Double bed
Garden view
Private bathroom
Free WiFi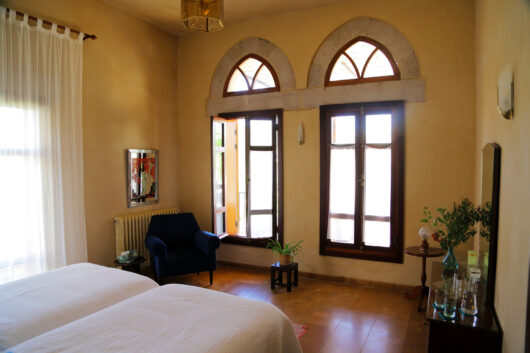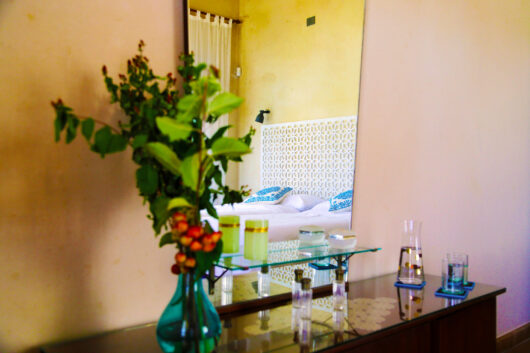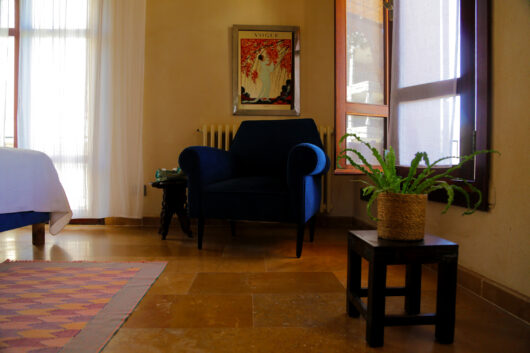 Blue Room
The Blue Room has two comfortable single beds and can accommodate an extra bed. It enjoys direct access to the terrace as well as breathtaking views of the valley.
Twin beds
Garden view
Private bathroom
Free WiFi
Guesthouse location
Transportation
Our airport transit service from Rafic Hariri International Airport is available day and night. Upon landing and once you've picked up your luggage, your taxi driver will be waiting to greet you and drive you to Beit Jedde.
From and to Beirut Airport
Airport pick-up 

$50

Airport drop-off

$50
The freedom to follow where your heart leads you! Your taxi driver is at your disposal for full day bookings, allowing you the flexibility to create your custom itinerary… all you have to do is let the pleasure of discovery take over.