Dar Linda · Overview
It takes an adventurous spirit to reach Dar Linda. Following a trip up steep, winding mountain roads, you will find the home quietly nestled in the side of a mountain overlooking Deir El Qamar. Beyond its unique decoration, Dar Linda is characterized by an indescribable serenity, largely due to the quiet garden that surrounds it.
Dar Linda · In detail
The guesthouse fascinates visitors with the many artifacts and ethnographic objects that call Dar Linda's corners and shelves home. Nour, your host and a distinguished historian, has acquired an extensive collection over her long career and many travels, keen to recount the stories and memories attached to each of her valued treasures.
Dar Linda · Meet your hosts
Nour, along with her two sons Karim and Kamal, are the team behind Dar Linda. Nour is the former director of 'L'Artisan du Liban' and as a member of the National Heritage Foundation of Lebanon, she continues to be active in the fields of history and handicrafts. The guesthouse venture is a way for the trio to share their warmth and beautiful home with others.
Question? Ask away
Whether you need more information on Dar Linda, or you're experiencing difficulties with your reservation… our frequently asked questions section might help. Otherwise, don't be shy — contact us! We will be delighted to answer your questions, seven days a week.
Lodging policies — Check-in time is 14:00. Check-out time is 12:00 noon. No children under 12 are allowed. No pets are allowed. Dar Linda operates in summer.
Credits — Words: Reem Joudi. Photographs: Walid Rashid.
Room types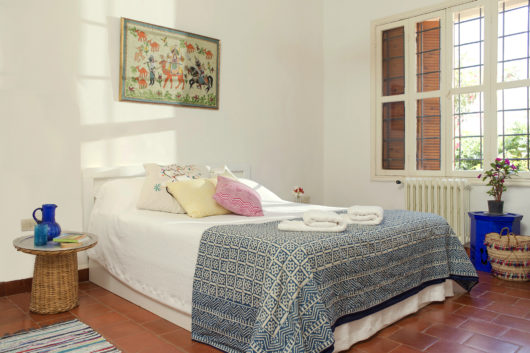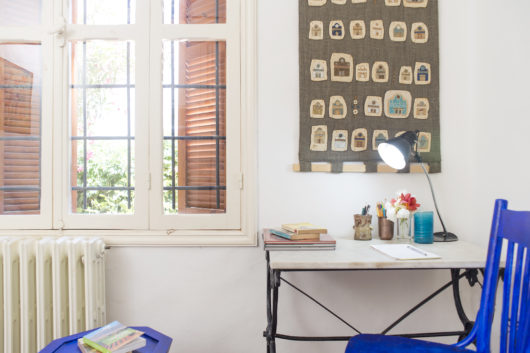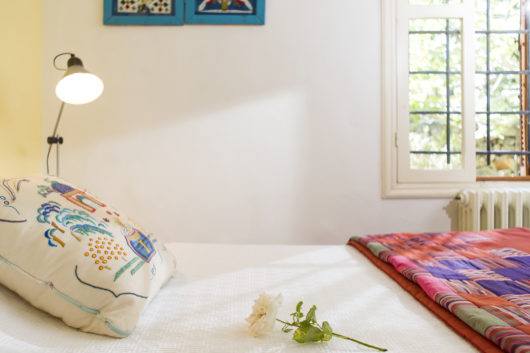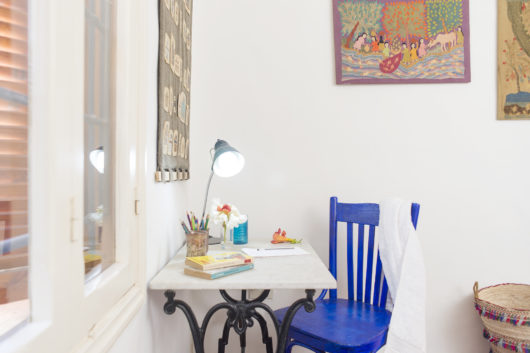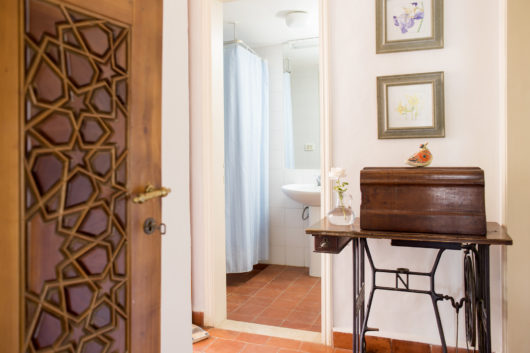 Double room
Dar Linda offers 2 rooms: a double bedroom and an extra single bedroom. · The master bedroom has a queen size bed. The second, smaller room has a single bed and can only be booked in addition to the main bedroom. The 2 rooms share the same bathroom. · We are on hand to assist with special requests, including bedding requirements: click the "Contact us" button or call us (+961 81 064460).
Double bed
Air conditioning, heating
Extra bed available
Free WiFi
Our experience at Dar Linda was the most authentic reflection of Lebanese hospitality.
Guesthouse location
Transportation
Our airport transit service from Rafic Hariri International Airport is available day and night. Upon landing and once you've picked up your luggage, your taxi driver will be waiting to greet you and drive you to Dar Linda.
From and to Beirut Airport
Airport pick-up 

$50

Airport drop-off

$50
The freedom to follow where your heart leads you! Your taxi driver is at your disposal for half day and full day bookings, allowing you the flexibility to create your custom itinerary… all you have to do is let the pleasure of discovery take over.