Someone shouts my name over half a dozen competing conversations. My Whiskey Sour is ready and I have to maneuver through the crowd pouring out of Vyvyan's, taking good care not to step on any toes or to knock out any drinks. It's the end of the month and I can barely afford my own.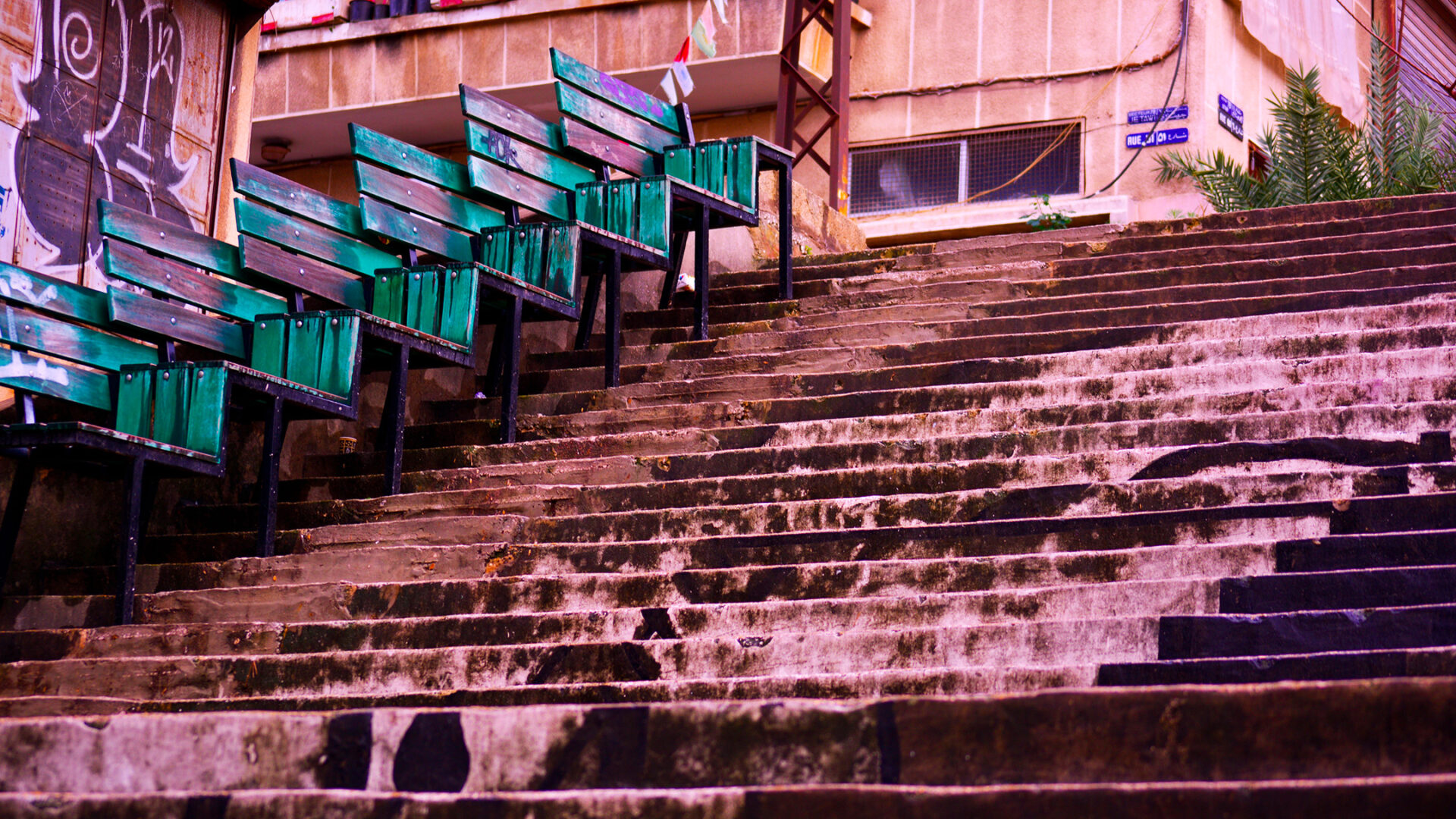 Behind the bar, a curly long-haired guy with an iconic moustache gives me a friendly nod in the direction of my drink. His hands already busy with someone else's cocktail, I reach out for mine, returning the smile. This is the kind of casual repertoire I relish, having become one of the pub's many regulars.
Vyvyan's is one of the many places that opened when Mar Mikhael quickly blossomed into Beirut's major nightlife hub. On either side are bars with particular themes, each catering to a dynamic yet loyal crowd.
I make my usual walk towards Radio Beirut, crossing Lock Stock's beautiful brick interior and its wooden tables dominating the sidewalk. An acoustic rendition of the Foals' "My Number" catches my ear and I take a peak in search of familiar faces. It's Radio Beirut's Tuesday open-mic installment and part of  a musically diverse schedule which extends over the entire week.
The no-smoking indoors law has turned the street into a long, uninterrupted chain of people. This has helped shatter the pubs' exclusivities and gave Mar Mikhael a deeply communal feel and an opportunity to experience Beirut nightlife beyond one's immediate circles. As a consequence, the nights are never void of new faces and names begging for desperate recollection. And for me, this has been Mar Mikhael's main attraction.
It's why, after 2 years, it has managed to sustain my interest. There is a sense of safety in its familiarity without having to give up the novelty and the sponteneity of random conversation.
But this is an admittedly narrow view of Mar Mikhael. During daytime the scene is completely different but not any less chaotic. Pedestrians scramble to their destinations. Cars and product trucks shuffle for territory. They fight for parking space where valets squeezed cars into tight spots the previous night. It's an incredibly vibrant part of Beirut and a vastly different experience than Mar Mikhael by night.
This contrast between day and night speaks of both conflict and harmony. It is a contrast between old and new.
From its iconic stairs, rendered by Paint Up—a collective dedicated to the aesthetic enhancement of urban spaces which has succeeded in putting Beirut on the global map of street art—, to its old buildings that stand threatened by the dwindling spaces and the rising real estate trend that has swiped over the flourishing neighborhood, Mar Mikhael is what postcards are inspired by.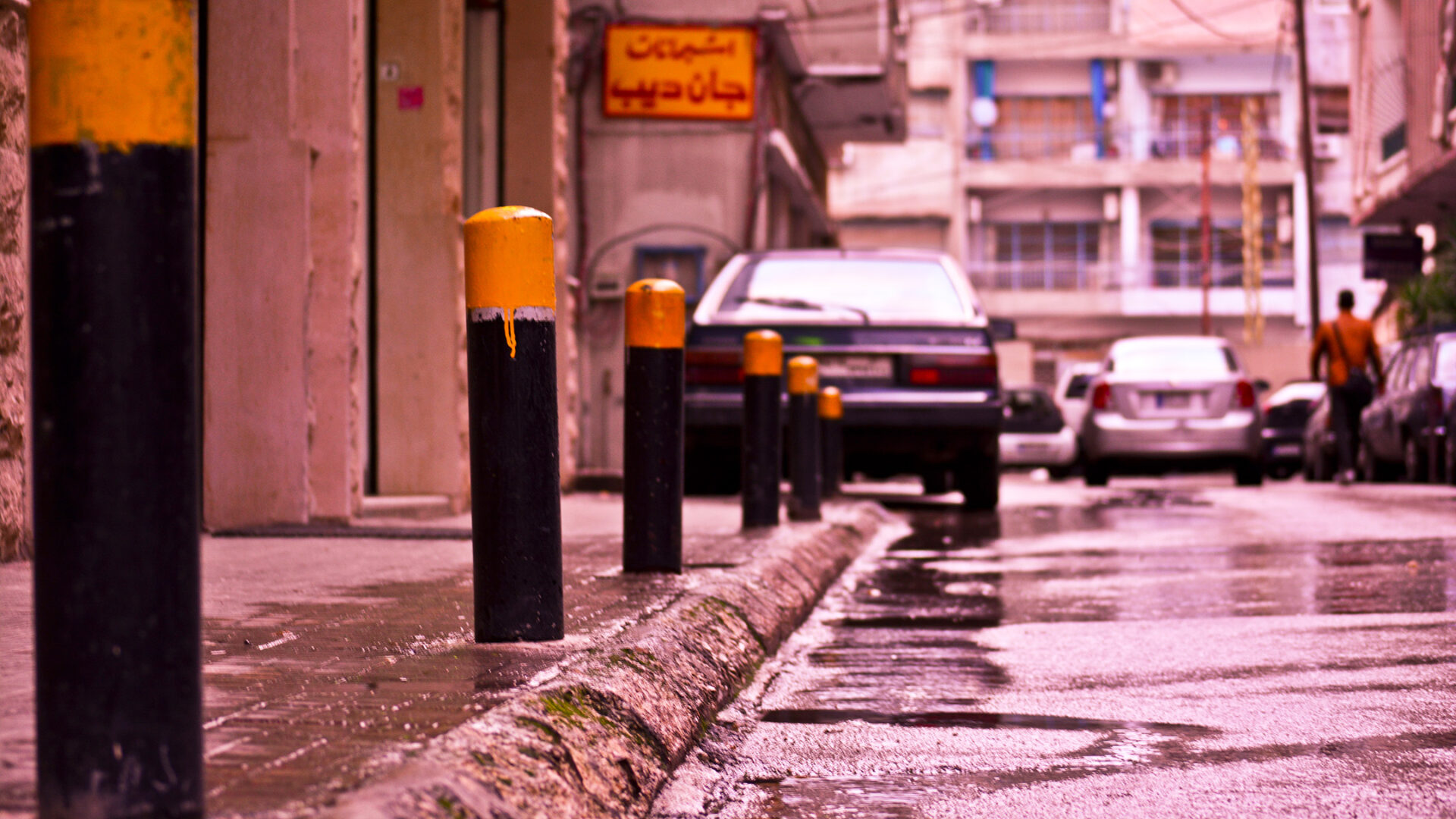 This contrast between day and night speaks of both conflict and harmony. It is a contrast between old and new. Between the artisanal shops, the bakeries and the convenience stores and the new bars that wake up at night to be populated by Beirut's restless youth.
This is one of the many attributes that make Beirut the travel destination it is. And it is bridged by the efforts of the people who are fighting to keep the city's relics relevant, by Paint Up and the Bed & Breakfasts like Baffa House which showcase this experience; by turning Mar Mikhael's unused bus station into one of the city's biggest party venues.
All of this makes it difficult not to fall in love with Mar Mikhael. It's hard not to fall in love with its nocturnal attendees who dress in fabricated and priviledged sophistication, its enthusiastic youth, even its obnoxious drunkards who can't go home without a number or a compensation quarrel. It makes it even harder to give up its worn down legacy for being one of Achrafieh's oldest and most exciting streets.