Dar Al Achrafieh
In the heart of one of Beirut's oldest neighborhoods sits Dar Al Achrafieh, an exquisite home built in 1929. With its Art Deco furnishings and painted high ceilings, this rare gem remains a living piece of the city's memory, preserved by one of its most steadfast admirers, Jamil.
Dar Al Achrafieh · In detail
Dar Al Achrafieh is Jamil's family home, located a stone's throw away from the lively Gemmayze street, a short walk from Sursock Museum, Saint Nicolas Cathedral and Saint Joseph University (USJ). The home comprises two rooms, and is exquisitely decorated with unique furniture and artefacts that reflect Jamil's artistic spirit.
Dar Al Achrafieh · Meet your host
Jamil, your host at Dar Al Achrafieh, discovered his passion for fabrics and textile in Paris during the 1980s. Fast forward a couple of decades to the Lebanese capital Beirut, where he currently designs oriental draperies and clothing, weaving into them numerous, diverse influences and inspirations.
Question? Ask away
Whether you need more information on Dar Al Achrafieh, or you're experiencing difficulties with your reservation… our frequently asked questions section might help. Otherwise, don't be shy — contact us! We will be delighted to answer your questions, seven days a week.
Lodging policies — Check-in time is 14:00. Check-out time is 12:00 noon.
No pets are allowed. Dar Al Achrafieh operates all year round. A two-night minimum stay is required.
Credits — Words: Reem Joudi. Photographs: Noël Nasr.
Room types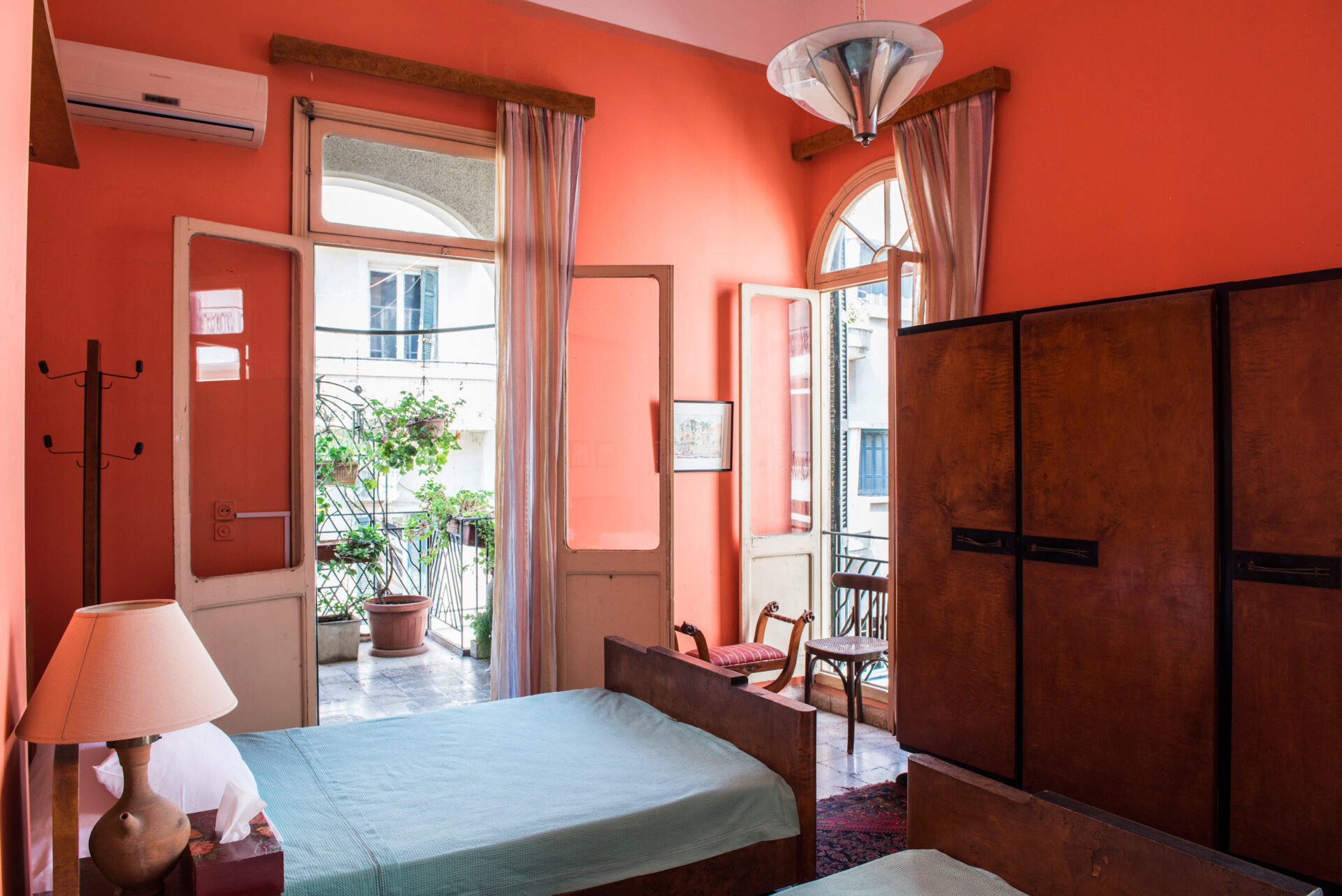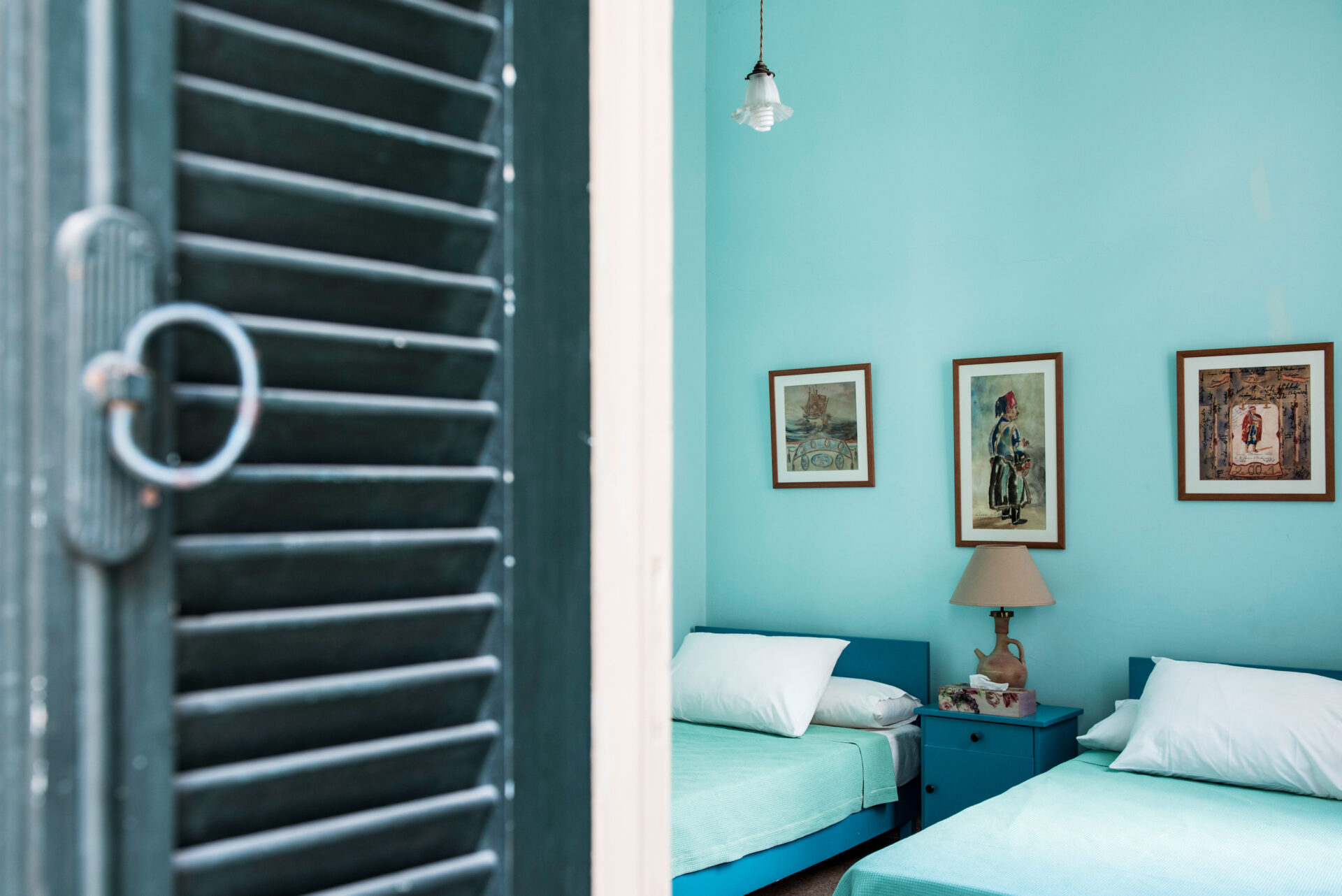 Twin room
Dar Al Achrafieh offers 2 twin rooms. · Make yourself at home at Jamil's house, where each room offers a balcony overlooking the famous neighbourhood of Achrafieh. · Maximum occupancy per room: 2 guests. · We are on hand to assist with special requests, including bedding requirements: click the "Contact us" button or call us (+961 81 064460).
City view
1920 house
Air conditioning, heating
Free WiFi
Private bathroom
Jamil not only provided awesome accommodation, but also tasty breakfasts, great advice on things to see & do, restaurant recommendations and also great company. I am sure that if it weren't for staying where I did I wouldn't have had such a great time in Beirut.
Guesthouse location
Transportation
Our airport transit service from Rafic Hariri International Airport is available day and night. Upon landing and once you've picked up your luggage, your taxi driver will be waiting to greet you and drive you to Dar Al Achrafieh.
From and to Beirut Airport
Airport pick-up 

$25

Airport drop-off

$25
Airport drop-off is free of charge for all bookings made before the 10th of January, 2020.
The freedom to follow where your heart leads you! Your taxi driver is at your disposal for half day and full day bookings, allowing you the flexibility to create your custom itinerary… all you have to do is let the pleasure of discovery take over.
Custom itineraries
Full day taxi hire in Beirut (8 hours)

$160

Full day taxi hire in Lebanon (10 hours)

$180