History
Damascus has one of the richest and most varied histories of any city in the world. As well as being one of the oldest — if not the oldest — continuously inhabited places, with archaeological evidence suggesting human settlement as early as 9000 BC, the City of Jasmine has changed hands numerous times in its long history.
Famous figures like Ramses II, Alexander the Great, Caesar Augustus and Heraclius had all left their mark on Damascus long before it became the capital of Islamic Syria under Muawiya I and the Umayyad Caliphate. Even today, the old town is filled with the distinctive rectangular streets of the Roman era, nestled together with the sweeping arches and domes of the later Islamic Arab period.
What to do in Damascus
There are countless sightseeing opportunities in Damascus. You can visit the Umayyad Mosque, the fourth holiest place in Islam, and the Mausoleum of Saladin, built in 1154 AD to honour the legendary warrior-sultan who defeated the Crusaders in battle and eventually drove them from Jerusalem.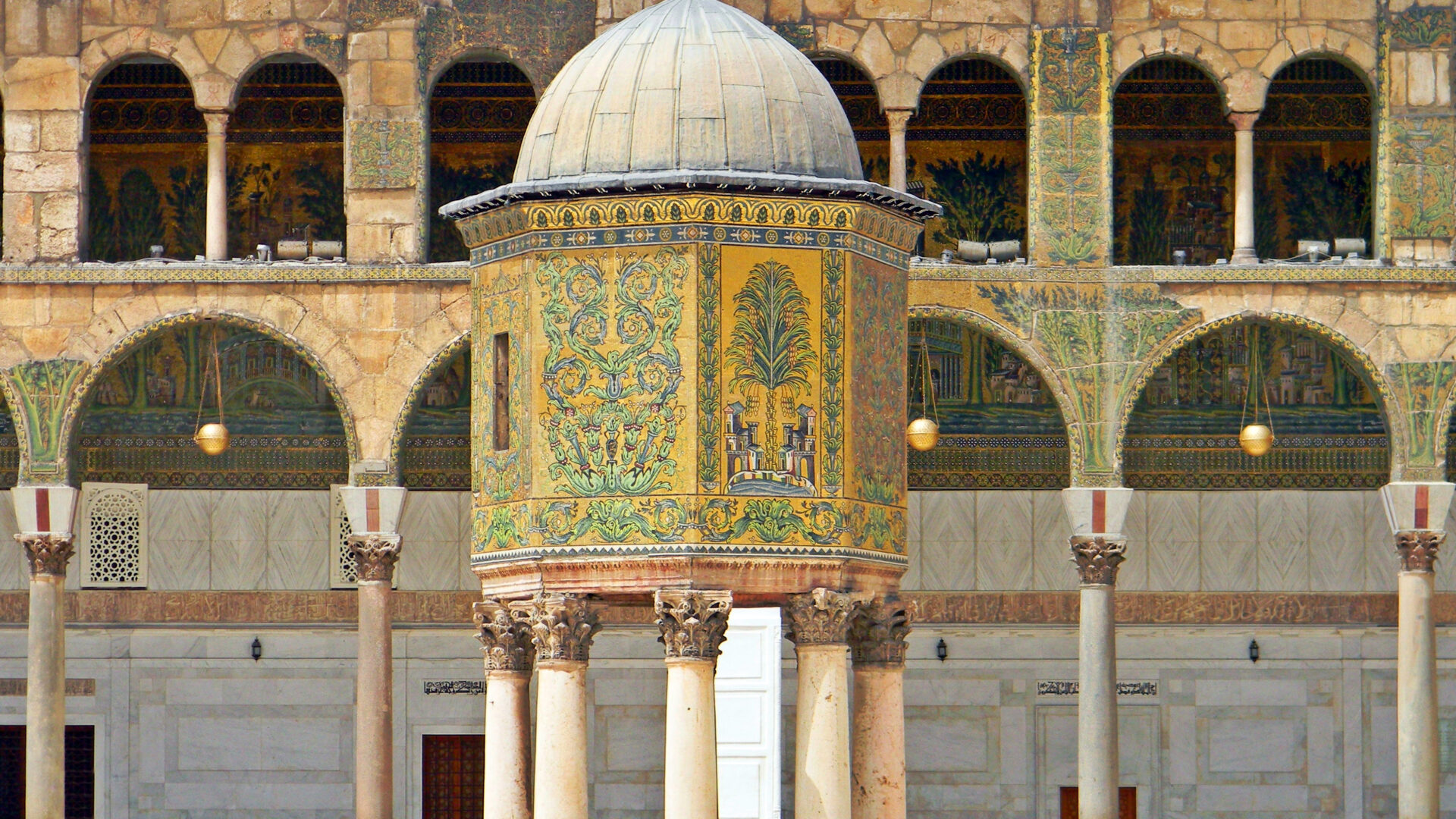 Damascus' Umayyad Mosque, photo: Elisabetta Frega
The House of Saint Ananias — also called Chapel of Saint Ananias — is an ancient underground structure alleged to be the remains of the home of Ananias of Damascus, where Ananias baptized Saul who became Paul the Apostle, whilst the Tekkiye Mosque, located on the banks of the Barada River, has been described as the finest example of Ottoman architecture in Damascus.
Another famous landmark is the Citadel of Damascus, a medieval palace first fortified by the Turkman warlord Atsiz bin Uvak in 1076. There is also Azm Palace, which was built in 1749. This grand building served as the private residence of As'ad Pasha al-Azm, then governor of Damascus, and during the French Mandate as the venue for the French Institute, before entering its current role housing the Museum of Arts and Popular Traditions.
Meanwhile, the National Museum of Damascus highlights Syrian history, displaying important artifacts, relics and other major finds, most notably from Mari, Ebla and Ugarit — three of Syria's most important ancient archaeological sites. Established in 1919, it is the oldest cultural heritage institution in Syria. After closing its doors in 2012 and hiding artifacts in secret locations to safeguard Syria's cultural heritage, the museum reopened four of its five wings in 2018.
Arts and culture
You can also visit some of Damascus's art galleries to catch a glimpse of Syria's vibrant modern art scene, soak up a little literary culture exploring the home of illustrious writers such as Salim Barakat, Adunis and Khaled Khalifa, or relax in a local cafe whilst watching the bustling streets. You can wander around the Souq Al-Hamidiyya marketplace and admire traditional handicrafts and local foods.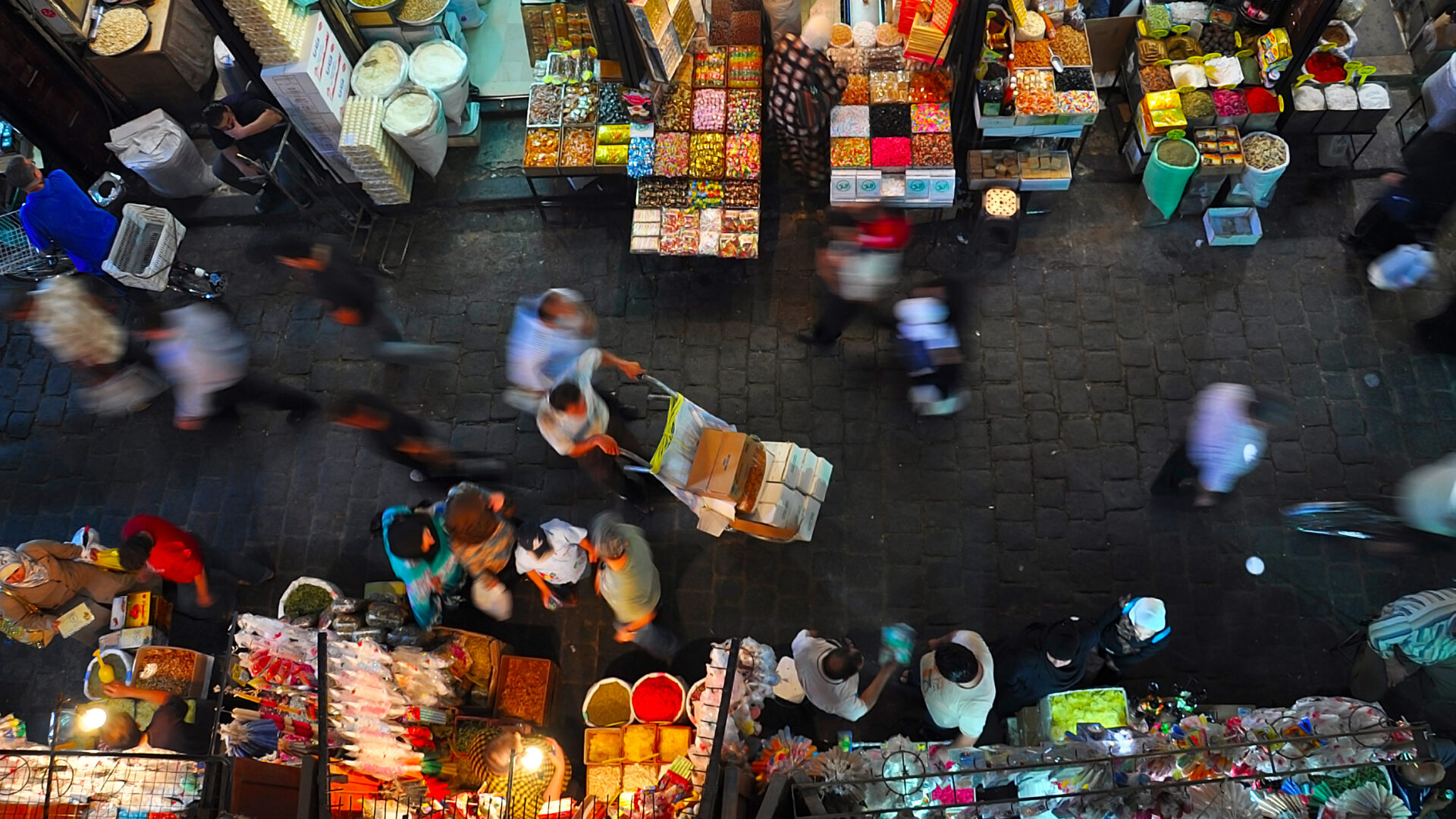 Souq Al-Hamidiyya
Syrian food
Syrians are very proud of their cuisine and are not generally big consumers of foreign foods. Most of the restaurants found in Damascus serve Syrian food, the staples of which are olives, zesty salads, grilled chicken, lamb and sweet, syrupy desserts like baklava. The ubiquitous shawarma is especially popular, as is the famous Bekdash ice cream.
Damascus is a fascinating place, one that should definitely be on your list if you're looking for a unique adventure.
How to get there?
The easiest way to reach Damascus is by road from Beirut. L'Hôte Libanais offers taxi trips between Beirut and Damascus. Once you've arrived, you can travel throughout most of Damascus on foot, but there are also local buses and shared taxis if you don't feel like walking.
Where to stay?
Accommodation is also readily available. L'Hôte Libanais's selection includes Shahrayar the majestic guesthouses of Beit Al Mamlouka and Dar Al Mamlouka, the beautiful Beit Al Wali boutique hotel, as well as Shahrayar budget hotel, all of them located in the heart of in the heart of old Damascus
Safety
Despite the situation in wider Syria, which is much improved today, Damascus has remained largely safe and secure throughout the crisis in the region and is perfectly safe for international visitors. That being said, it is well worth investing in a guide as they will help you enjoy your visit to the fullest whilst also helping you stick to tourist areas and avoiding the few restricted zones.
Damascus is a fascinating place, one that should definitely be on your list if you're looking for a unique adventure.
Essential tips
Feel free to get in touch with us if you have any questions.
Visa
Obtaining a visa is usually straightforward and L'Hôte Libanais can assist in this process.
Currency
Obtaining Syrian pounds before you arrive can be tricky. Euros or US dollars can be easily exchanged at reasonable rates in Damascus. Because of sanctions, ATMs and credit cards are blocked in Syria, so make sure bring enough cash for your stay.
Cover photo: Mohammad Ali Bazzi