We've put together a selection of itineraries to make you fall in love with Lebanon again. Whatever your mood — whether you're celebrating your honeymoon or looking for a stress-free getaway — our weekday escapes, five- and 10-night adventures will satisfy your every need. And of course, you can also create your own itinerary.
5 nights in North Lebanon
Batroun, Abdelli, Douma, Qadisha, Tripoli
From the shimmering Mediterranean coastline to the magnificent Qadisha Valley, North Lebanon promises an adventure like no other. Be captivated by Batroun's soothing sea views, and ascend the mountains towards Douma and beyond to experience traditional village life. End your trip in Tripoli — undoubtedly one of our favourite cities in Lebanon.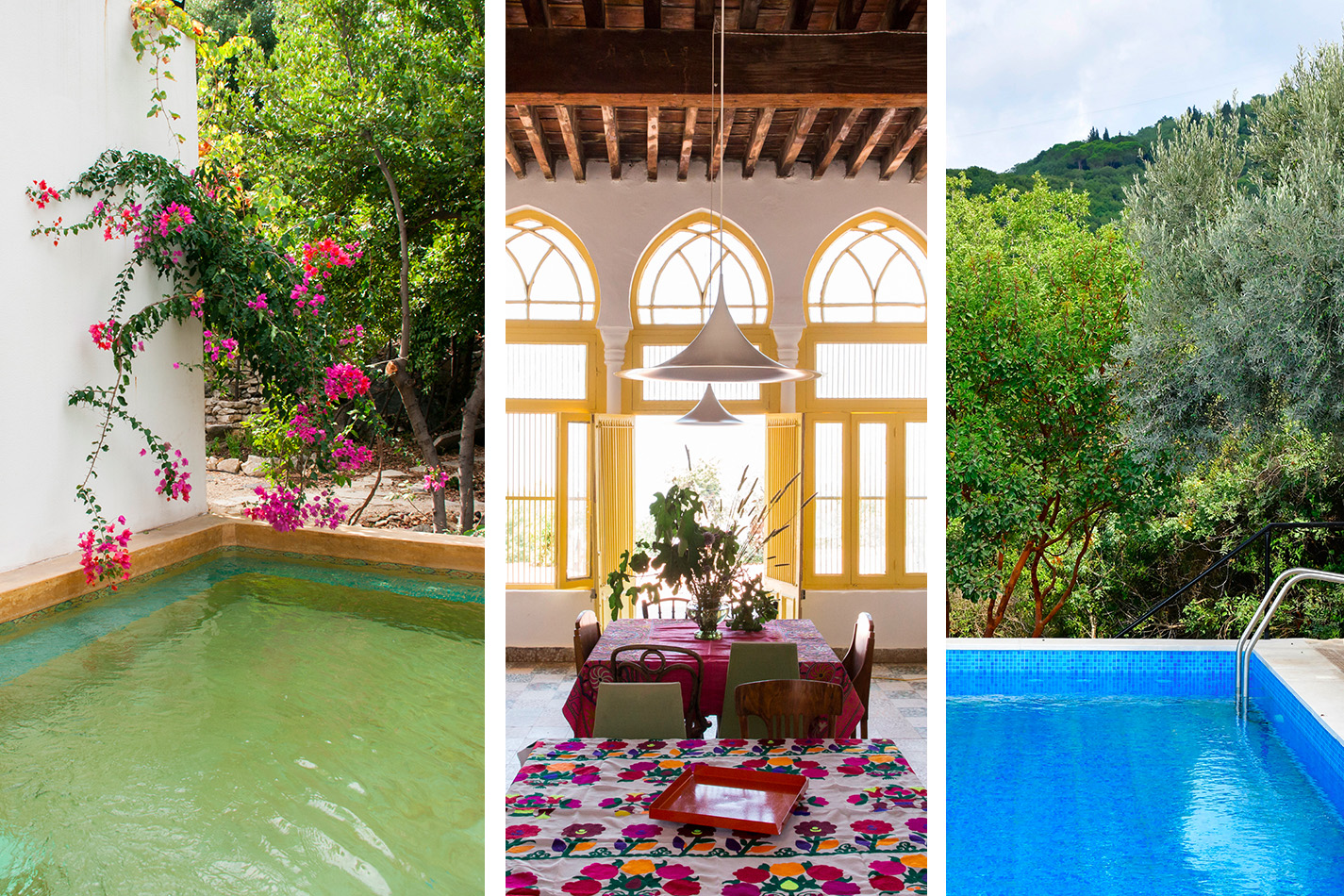 Beit Al Batroun, Beit Douma, Beit Bridi
3 nights in Byblos and Keserwan
Byblos, Kfour, Akoura
Explore thousands of years of history in Byblos, and enjoy the cool mountain air of Kfour and Akoura. This short break is ideal for those who appreciate history and quiet time in nature.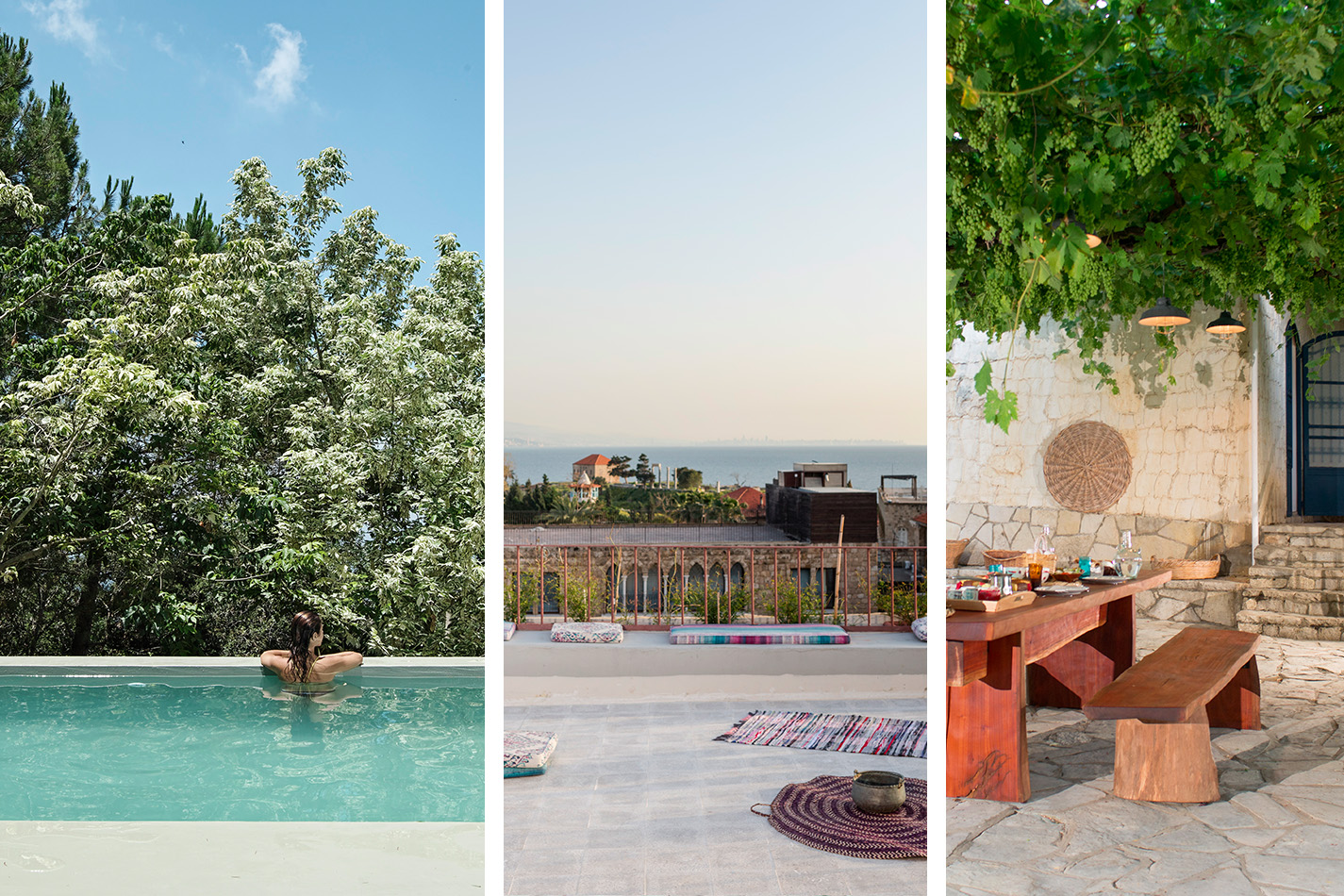 Beit Trad, Beit Faris was Lucia, Guita Bed & Bloom
3 nights in the Chouf Mountains
Deir El Qamar, Beiteddine, Ain Zhalta
Palaces, cedar forests and age-old customs… The glorious lands of the great emirs are at your fingertips. Discover the richness of the Chouf by staying with our Family Members in Deir El Qamar, Beiteddine and Ain Zhalta.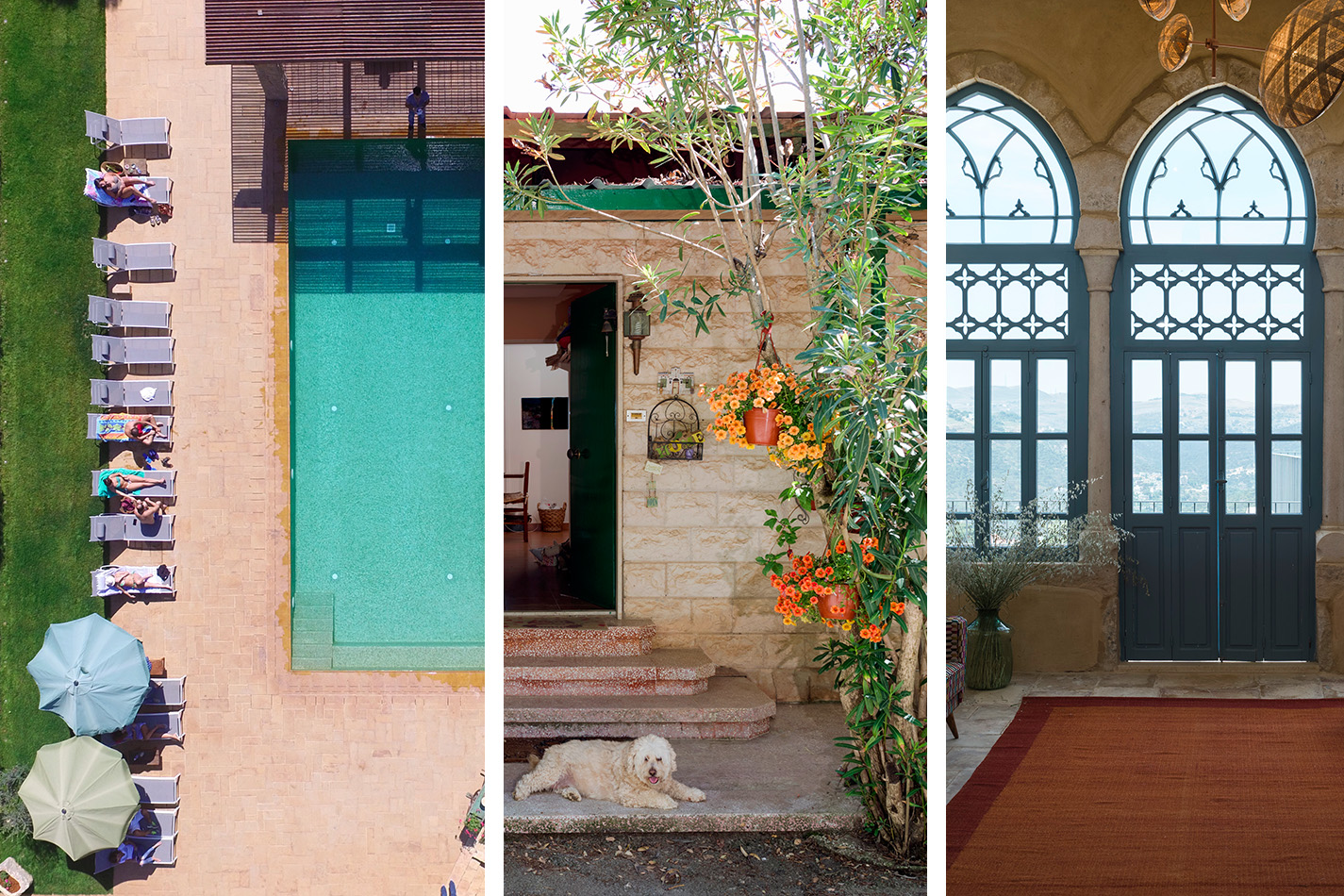 Bouyouti and other Chouf guesthouses
3 nights in the Beqaa Valley
Ammiq, Haush El Ghanam, Baalbek
With its vast green plains and remarkable ancient sites, Beqaa is an adventure-seeker's dream. Wake up in the largest remaining freshwater wetland in Lebanon, witness how traditional agricultural practices have been preserved, and admire the splendour of Baalbek from your window.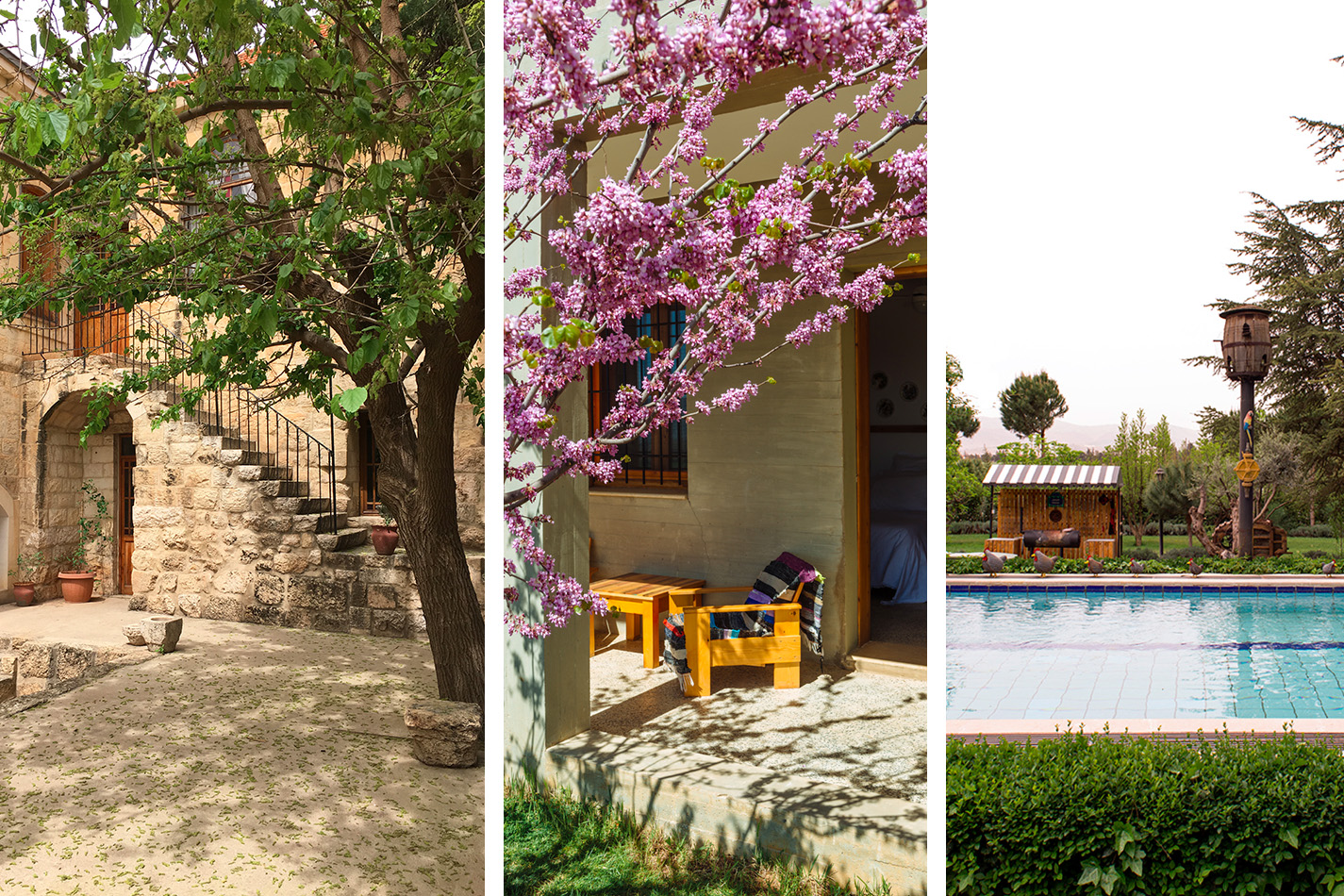 L'Annexe, Beit Ammiq, Al Haush
10 nights in Lebanon
Byblos, Keserwan, Batroun,  Abdelli, Douma, Qadisha, Baalbek, Haush El Ghanam, Ain Zhalta, Beiteddine, Deir El Qamar
Make this a summer to remember, and experience a colourful, multifaceted Lebanon. This 10-night journey celebrates Lebanon's rich and fragile tapestry: its natural beauty, astonishing history and incredible people. Spend time by the sea, and venture into the mountains and valleys. Your trip will showcase a plethora of bright and brilliant gems in North Lebanon, Mount Lebanon and Beqaa.
This offer is valid until the 31st of October, 2020. The free night applies to the least expensive of the 10 nights booked. ⋅ For additional information, please contact us.
Photos: Marco Pinarelli, Rasha Kahil, Roland Ragi, ID,  Walid Rashid, Rawan Bazergi, Aurélie Falco.